Make the most of hybrid learning with Showbie
Download curriculum-based content straight into your Showbie account.
Engage your learners more deeply with access to EngageNY lessons and classroom-ready resources right at your fingertips.
---
About Showbie Presentation
Need a presentation deck to present Showbie to teachers or school staff? Download this presentation! (Presenter's notes are included, so you know what to talk about with each slide.)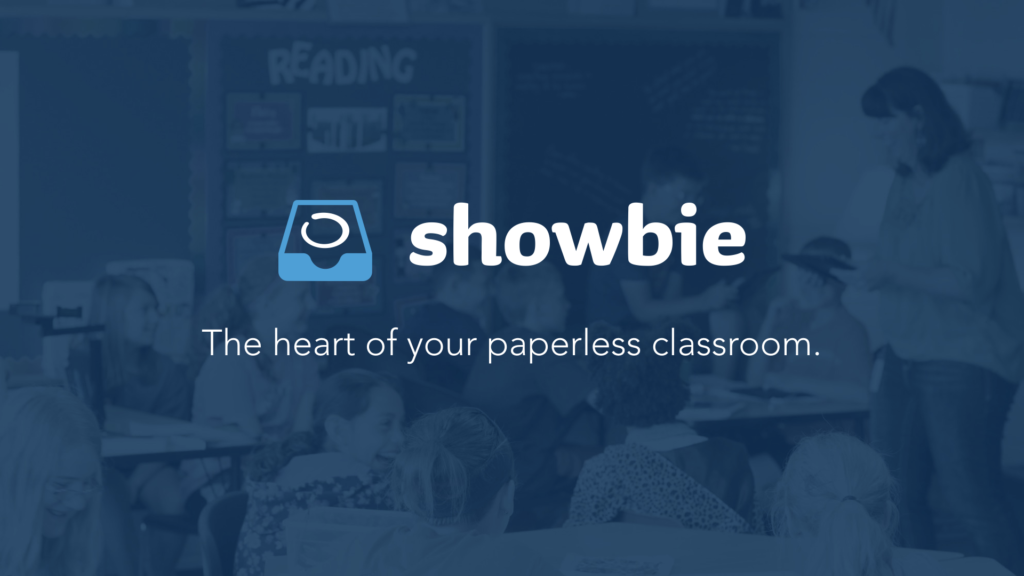 Download PDF (English) | Download Presenter's Notes PDF (English)
Download Keynote with Presenter's Notes (English)
(Download and install this font for above Keynote)
---
Showbie Essentials
Transform your classroom with Showbie's workflows and features from setting up your class to engaging with students and parents in groups! As a 'lighter' LMS, Showbie is the perfect balance between classroom engagement, and school-wide success with your technology goals. (A PDF version can be found below the video.)
Watch the Showbie Essentials video in Norwegian or Finnish!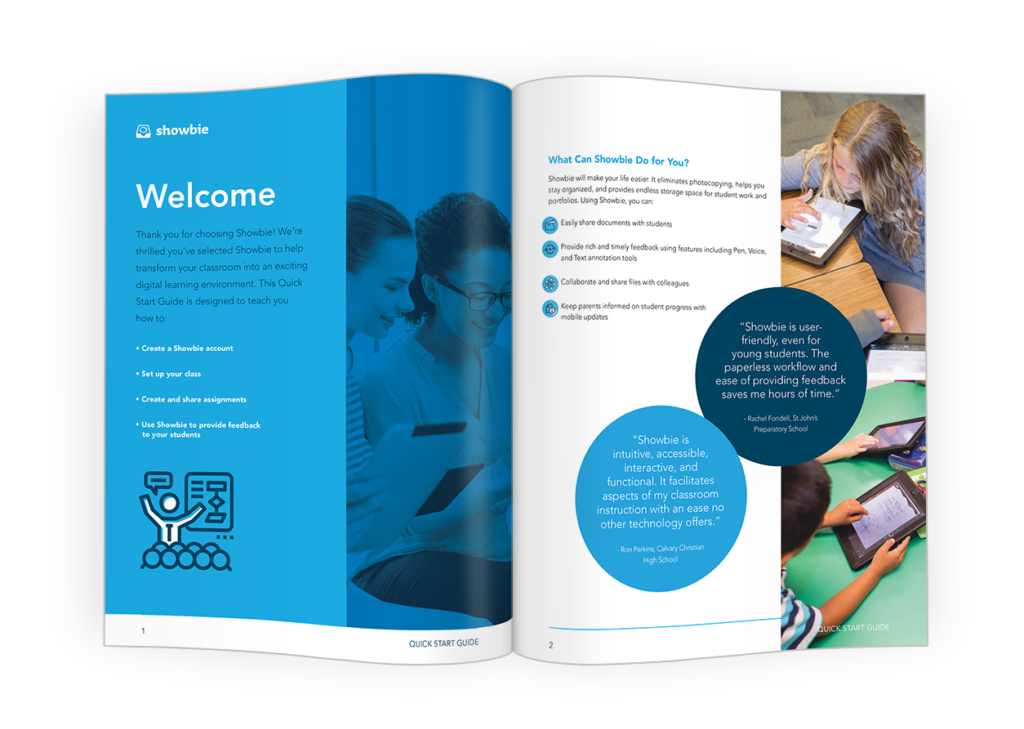 ---
Showbie Pro Resources
If you're using Showbie Pro, the video and document below help you use the app to its fullest potential! They outline key features of Showbie Pro and how to use them.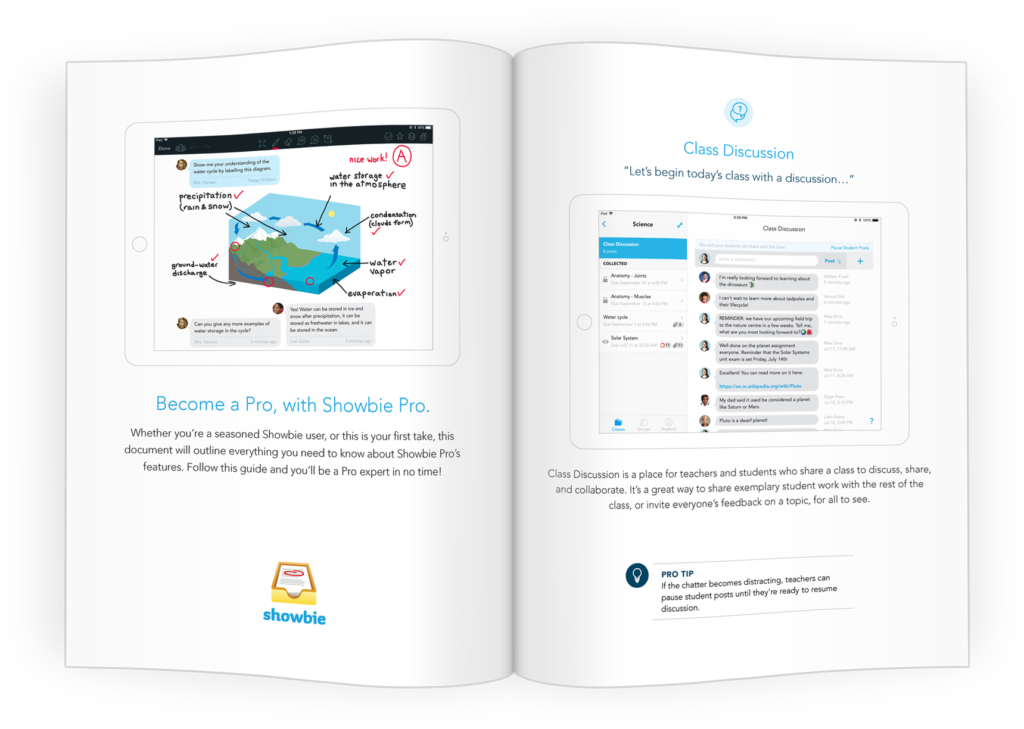 ---
Showbie Champion Testimonial
Our Showbie Champions consist of passionate teachers around the world who are using Showbie in ways that push the boundaries of what it means to have 1:1 devices in their classroom.
Hannah Croskery is a teacher in the UK who has been using Showbie at her school. Here's what she has to say about Showbie!
---
Sales Brochures
We've put together a sales brochure that sums up how Showbie can do to help transform and simplify a classroom's workflow. Send this to fellow teachers who would like a quick rundown of what Showbie can help them do! Select your language/region below to download the PDF.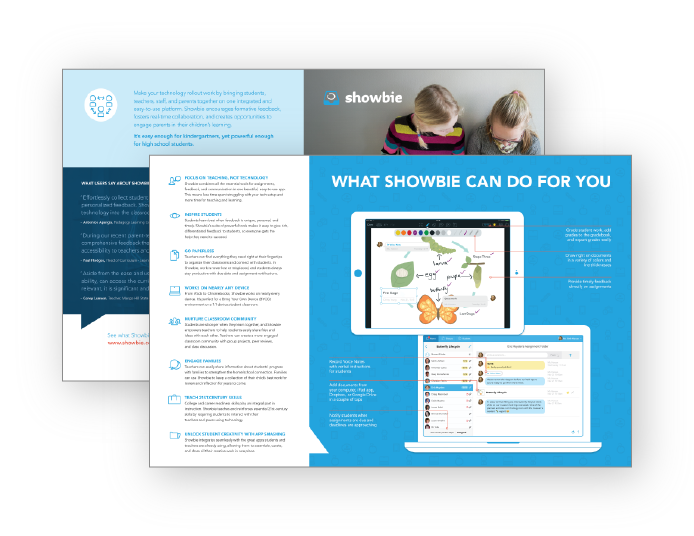 Select your language/region:
---
Teacher Success with Showbie
2018 Survey
Teachers who use Showbie love how it transforms their classrooms into engaging, collaborative, and organized learning environments. How do we know? We asked them. Download the PDF in your language to learn more.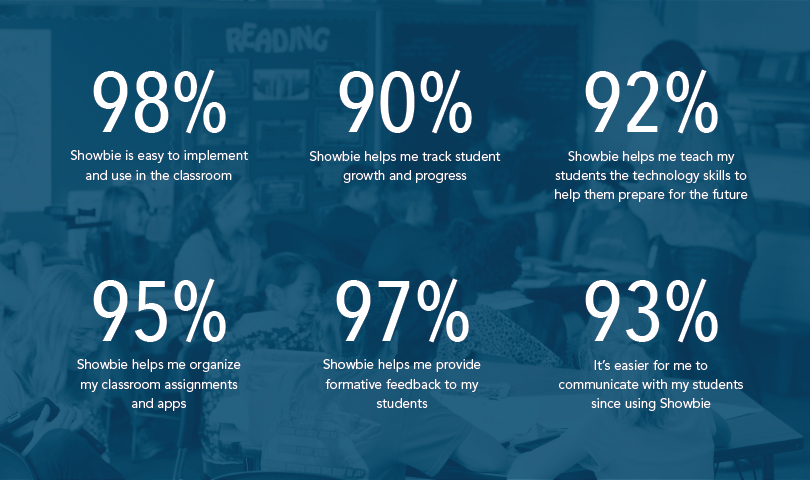 Select your language:
---
Paperless Savings Calculator
From ink to paper to maintenance, printing costs add up. Going paperless is not only great for the environment, it has a huge financial impact on your school budget. Some schools using Showbie are saving $21,000 USD a year by going paperless. Find out how much your school can save by adjusting the sliders below.
Not using USD? You can find out your paperless savings in additional currencies here.
---
Case Studies
How has Showbie impacted learning and teaching in schools? We have case studies from schools and districts across the globe who have shared their success stories.
Europe
🇳🇴 Karmøy Kommune in Norway – Web | PDF
🇳🇴 Drammen Kommune in Norway – Web | PDF
United Kingdom
🇬🇧 Harrogate Grammar School in the UK – Web | PDF
North America
🇺🇸 St. John's Prep in the United States – Web | PDF
🇨🇦 South Shore Regional Centre for Education (SSRCE) in Canada – Web | PDF
Asia-Pacific
🇦🇺 Brisbane State High School in Australia – Web | PDF
🇦🇺 East Hills Girls Technology High School in Australia – Web | PDF
Middle East
🇦🇪 Foremarke School Dubai in the UAE – Web | PDF
🇦🇪 Repton School Abu Dhabi in the UAE – Web | PDF
Specific Topics
Assistive Technology – Web | PDF
Multiple Platform Use – Web | PDF
Showbie & Socrative – Web | PDF
---
Classroom Posters
We've created some posters to share in your classrooms on various topics in education! Download and print the posters below.
Digital citizenship
How YOU can be an Online Superhero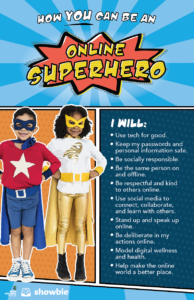 Select your language:
Showbie Showcase
This classroom uses Showbie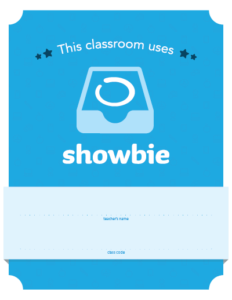 Select your language:
Eco-Friendliness
10 Tips on How to Make Your Classroom GREENER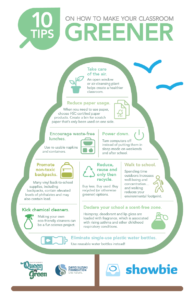 Select your language: