Are you the Showbie Administrator at your school? Here are some resources that might be useful to you!
Join the Showbie Group and download all these resources directly into your Showbie account!
(or use group code RKQ9Q in Showbie to join)
Can't find what you're looking for? Let us know and we'll do our best to get you what you need.
---
Getting Started with the Admin Dashboard
The Showbie Admin Dashboard is pretty neat, but do you know how it works? The PDF below outlines how to use the Admin Dashboard to its fullest to make you the most efficient Showbie Admin ever.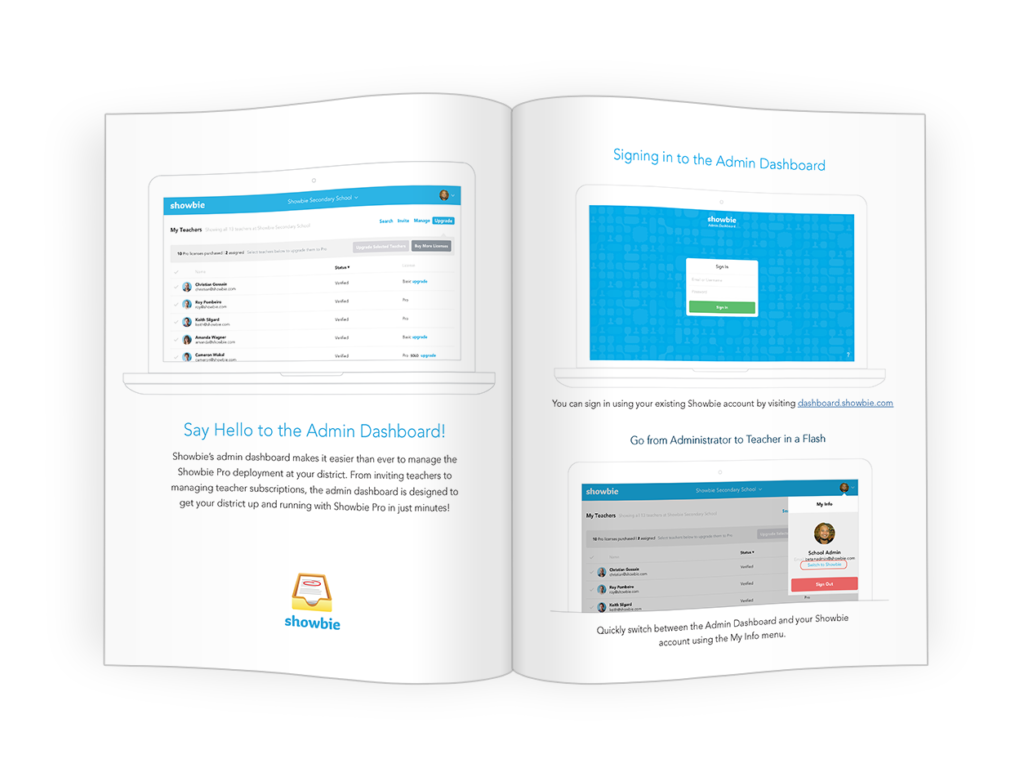 ---
Showbie Admin Tools
Our team offers exclusive services to help you get up and running quickly, like batch creating teacher and student accounts for your school or district. Check out the list in the PDF and learn how to request these services.
---
Admin Dashboard Help Articles
Not sure how to verify a teacher? What about upgrading or downgrading? All your answers can be found in our help articles for admins.
---
Dedicated Admin Support Email
School & District support for Showbie users we are here to help you out, so send us a message at adminsupport@showbie.com!
School & District Support