With Showbie's Portfolio feature now free for all users, K-4 art teacher Chelsea Lannon can find even more ways to collect and reflect on her students' art assignments in Showbie.
Update, October 2016: Groups, class discussion, parent access and portfolio are now part of Showbie Pro. Visit pricing to see our plans.
"Having my students photograph and upload their work to Showbie gives us a platform to monitor progress and development throughout their primary years in school. Students are amazed to see their artistic growth when comparing their early artwork to their later artwork," Chelsea explains.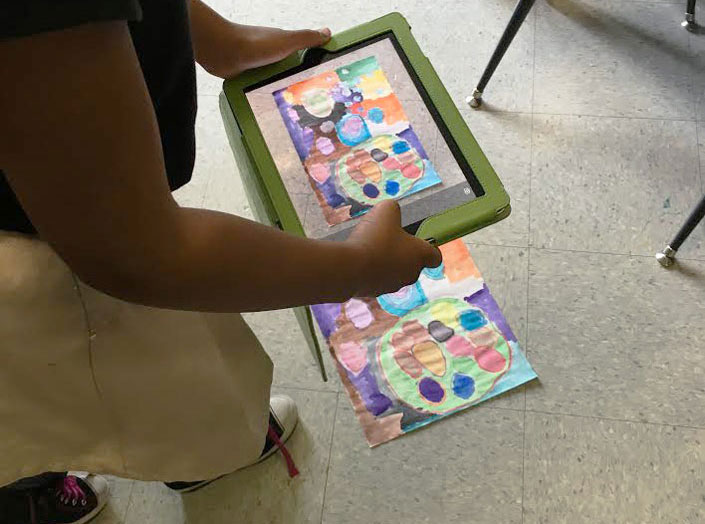 Because she's using Showbie Basic, Chelsea was originally using a digital portfolio workaround that involved creating 'portfolios' by adding student artwork to ongoing assignment folders in her account. While this has been mostly successful, Chelsea had been missing out on the convenience of having individual student portfolios that allow her students to track their artistic achievement even as they progress through grades.
Since launching Showbie's digital portfolio, many teachers have demonstrated the same needs as Chelsea. Having the ability to curate and reflect on work is something all students using Showbie should be able to to accomplish with little effort, and to meet this need, Showbie has made the digital portfolio feature available to all user types!

Now that Chelsea's classroom can create portfolios, she'll be able to seamlessly curate her students' work for them to reflect on. With parent access also now available, parents will be able to login and view their child's artwork stored in their portfolio — something they're sure to love.
This frees up time for Chelsea to explore using Showbie in other creative ways. Though most of her students' art work has been on paper, Chelsea has been teaching her students photography using their iPads, and her next step is to start encouraging her students to create digital artwork through the use of app smashing in Showbie.
The Showbie platform is so easy for the students to use and I can teach a lesson on photography within the app itself. We talk about how to take a photograph and the proper angle to take it. They love to use their iPads to do this! Our next step will be to create digital artwork in Apps such as Doodle Buddy or Drawing Desk, that they will also add to their portfolio.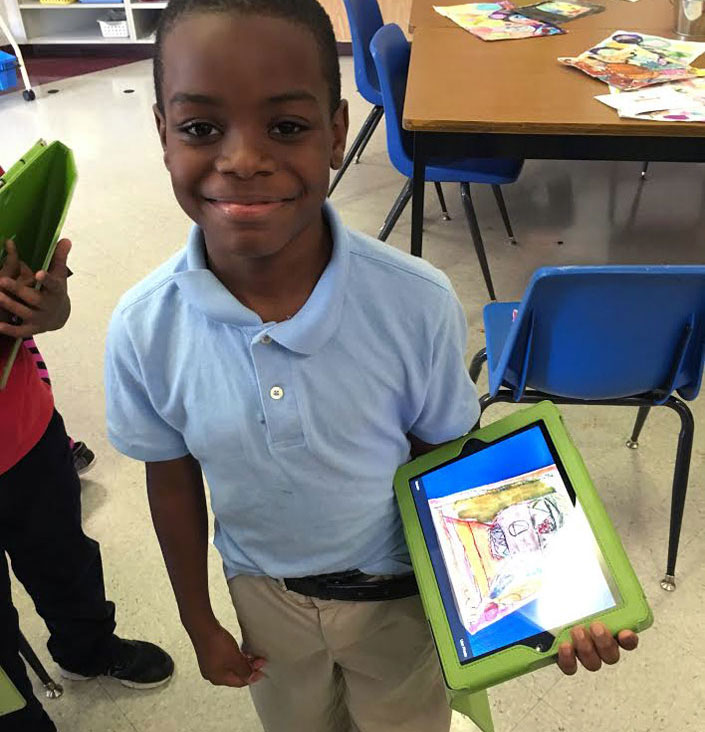 Curious about how you can get your classroom started using Showbie's portfolio feature? Check out 3 easy ways to get started and find out how to use it with our new parent access feature.
We love learning about how our educators and students are using Showbie's digital portfolio. Is there something unique you're doing now that portfolio is available for everyone? Contact me at katie@showbie.com and let me know!