Like most Showbie features, Parent Access can be adapted to individual classroom needs in a way that benefits teachers, students and parents. To help you achieve this, we're sharing the strategic ways one teacher is using Parent Access to help improve her students' learning.
Victoria Brides, an IT and Computer Science teacher for ages 11-18 at Ilkley Grammar School in the UK, has found great success using Parent Access as a selective tool for helping her students become more engaged with their classwork.
Targeted Parent Inclusion
"Parent Access is not something we've rolled out across the school, but it's something that I do with certain individuals. I do it with students largely as sort of an intervention strategy when they've missed classes, take time off from school, or have poor homework uptake," Victoria explains.
"I always think that if parents, teachers and students are working together, the uptake for student work is much stronger than if they only have someone at school asking how things are going. It really helps the student when they're getting more support at home."
Using Parent Access selectively is a great way to give struggling students more support without the stress of getting your entire classroom on board. As for parents, Victoria says they've been very receptive to being involved in their students' work in Showbie. One of the reasons for this is that they get an inside look into the world of education technology.
"I haven't had a negative response from parents. Generally they're very keen to see what's going on and see what their students are studying and how they're using their technology. All students have iPads, and parents want to know what they're using them for — it's a very different way of learning than when they were in school. Now all they need to do is log into Showbie to see the work their children are producing."
Get Tutors and Supporters on Board
One great tip for Showbie teachers is that they can invite more than just parents to check in on student work. Victoria has found success giving access to tutors and support assistants, allowing them to get an inside look at their students' progress.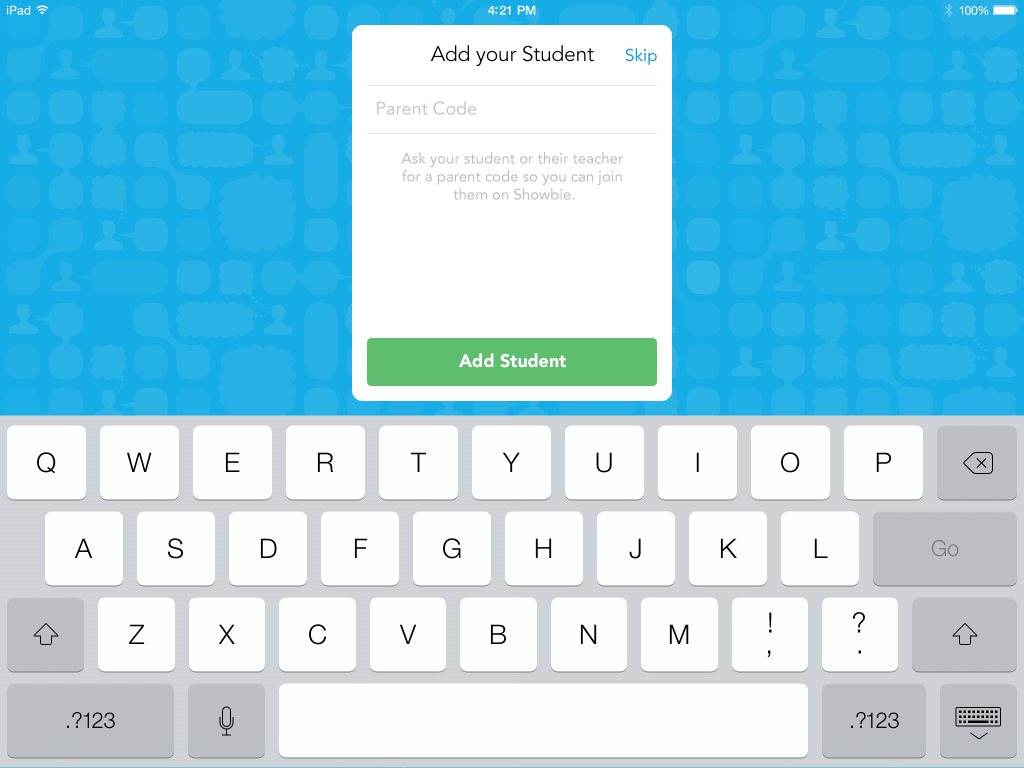 "Sometimes I invite support assistants or tutors to Parent Access so they can assess how their student is getting on, if they've met the deadlines and if the quality is meeting their expectations," Victoria explains.
"I find when students are asked by a number of people about their schoolwork and they feel like they're involved and care, they rise up to the challenge. So when their support assistant or tutor is also asking about their work, it raises their participation levels."
Based on Victoria's experiences, having support from multiple parties has helped her struggling students greatly — and it will continue to do so as she tailors Parent Access to her needs.
Want to get started using Parent Access in your classroom? Find out all about how to use Parent Access in our handy FAQ.
Are you and your students finding success using Parent Access? We'd love to hear about it!