The EMEA team at Showbie are your go-to digital strategy specialists supporting schools throughout Europe, the Middle East and Africa. The team is composed of EdTech experts who are passionate about empowering educators to have meaningful connections with every learner, as they use technology to redefine and improve your classrooms. Showbie's values of tenacity, caring, and curiosity guide their attitudes and actions each day.
Showbie and Socrative are used by millions of teachers and students in classrooms worldwide. Get ready to take on hybrid learning for effective teaching and learning with the support of our dedicated, regional team!
---
Meet the team
Graham Trick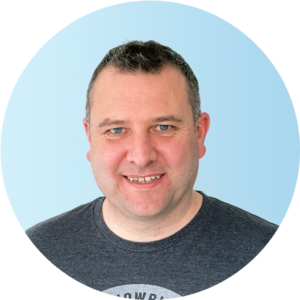 Director of Education 
Graham is a passionate advocate of edtech who leads the EMEA team, ensuring teachers and students get the best out of Showbie in the classroom. His mission is to support your school or district in achieving your vision for educating young people.
Before joining Showbie in 2021, Graham worked with 1:1 technology deployments as the Lead Professional Development Consultant at our friends Jigsaw24 in the UK.  He has vast experience working with senior leaders at schools and districts, developing a long-term strategy and professional learning to support your 1:1 technology deployments. 
Prior to this, Graham worked as a teacher for 16 years with a passion for integrating technology into geography lessons. He has served as a Postgraduate Certificate in Education (PGCE) Tutor, working with Northumbria University as an Associate Lecturer and a freelance education consultant to the Geographical Association. Graham is also an Apple Professional Learning (APL) Specialist and was Showbie's first Learning Specialist. 
---
Dan has worked in the education market for over six years, supporting schools with various software programmes ranging from recruitment, pupil behaviour, MIS, literacy, timetabling, safeguarding and duty of care. 
Before working at Showbie, Dan spent three years working as a Senior Education Consultant for the Times Education Supplement, supporting schools, MAT's and local authorities with their software requirements.
His role at Showbie is to work with schools and districts, ensuring their initial contact is welcoming and informative. Throughout the initial inquiry as a School Partnership Manager, he will explore your digital strategy goals and how he can support schools by offering the best solution. Throughout the process, Dan works very closely with the Learning Specialist team.
---
Krystina Power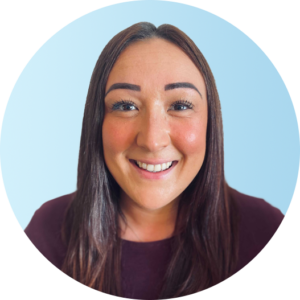 Account Manager
Krystina has worked in the education market for four years, supporting schools with various software, including recruitment, literacy, and well-being tools. Prior to working for Showbie, she worked for the Times Education Supplement (TES) as a Partner Account Manager supporting schools and agencies with specialist recruitment support and staff retention.
Krystina's role at Showbie is to work with existing schools and districts, managing relationships, subscriptions and renewals. She meets with customers throughout the year to support the success of their strategy.  
As an Account Manager for the EMEA region, she works closely with our Learning Specialist and Implementation Specialist team to ensure you get the best value and professional learning support from Showbie.
---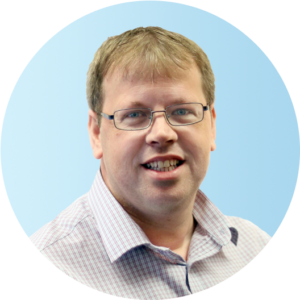 Craig Thompson
Learning Specialist
Craig has over 20 years of experience in education as a primary school teacher, deputy head and digital learning specialist. Throughout his career, Craig has helped schools, trusts and local authorities to develop and realise their vision for education technology.
Whether supporting individual schools, large scale 1:1 iPad deployments as an APL Specialist or working with trainee teachers at Cambridge University's Faculty of Education, Craig understands that effective staff training, coaching and mentoring is key to ensuring conditions are suitable for technology to truly support all pupils in achieving their potential. As an experienced educator, Craig brings the teacher and administrator's perspectives to the conversation by illustrating how your school can get the most out of implementing Showbie and Socrative in the classroom.
Craig is an APL Specialist, Microsoft Innovative Educator & Trainer and Google Certified Educator.  
---
Leigh Milligan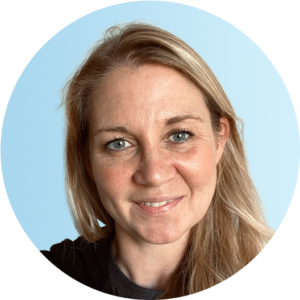 Learning Specialist
Leigh is a secondary modern languages teacher with a wealth of experience in all sectors from Early Years to Higher Education. She led the Digital Learning Team with Showbie's friends at XMA for four years, working on one of the largest and most successful transformation projects in Europe, Glasgow Connected Learning. 
As an APL Specialist, she has supported establishments such as Teesside University with their strategic planning. She's incredibly proud to share that they've become one of the first universities in the UK to become an Apple Distinguished School. 
Leigh's pragmatic approach means that leadership teams feel supported in embedding professional learning into their School Improvement Plans. Working in partnership with 3rd parties, including Apple, Microsoft, and Google, Leigh ensures that institutions receive the very best support needed to successfully manage small and large-scale deployments of technology.
---
Get in touch
Our localised EMEA team is your dedicated point of contact for all supported strategies and trials of Showbie and Socrative. Want to speak with an EdTech expert in your region?