The Elementary and Secondary School Emergency Relief (ESSER) fund helps American schools create safe learning environments for students (in-person and virtual) to address learning losses caused by the pandemic and support students' mental health. Each state is allocated a portion of the funds and can distribute those funds to local school districts that apply for them. Districts can then allocate the funding according to local needs and priorities.
ESSER funds are available to public schools, nonprofit private schools, and charter schools. As we head into a new year, school administrators (like you!) are probably working hard to figure out how to best apply these funds to meet your unique student, teacher, and environmental needs.
How Showbie and Socrative can Bridge Learning Loss in Your School
Did you know Showbie and Socrative qualify for ESSER funding to support your staff and students? Using evidence-based feedback principles, both classroom tools are aligned to address learning loss and long-term school closure.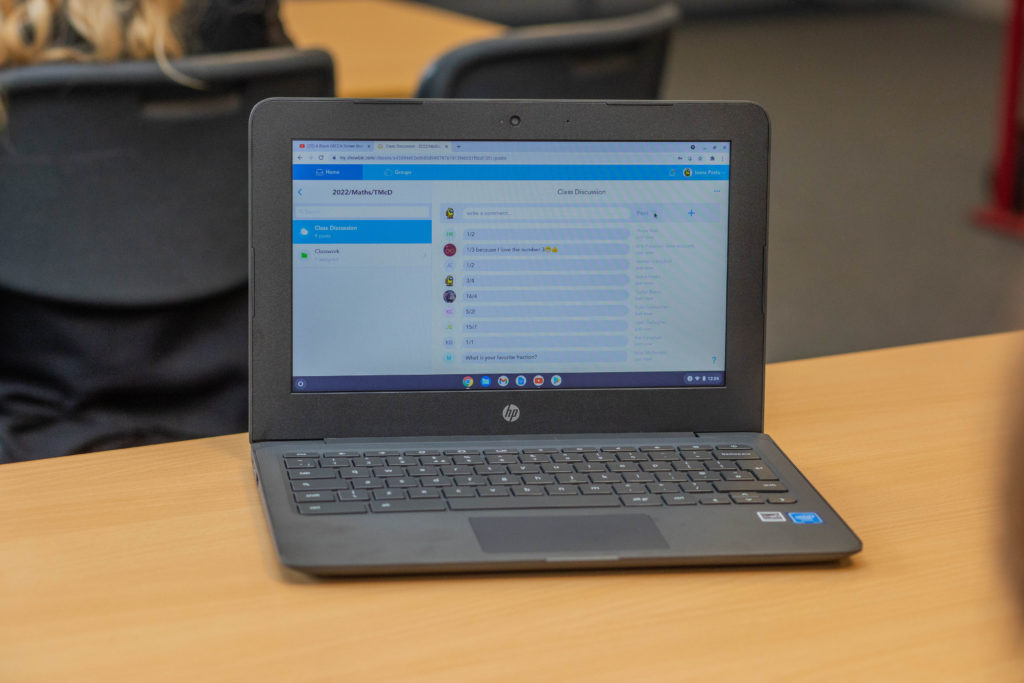 Addressing learning loss:
30 min voice notes can be quickly added to any location on a document or assessment, so teachers can give rich, personalized feedback. Students can also respond using voice notes so teachers can 'hear their thinking'.

Support many ways to give feedback with annotation tools such as: handwriting, text, highlighter, emojis, video, and voice to give feedback in the way that best suits the student.

Intuitive, user-friendly: Showbie allows students of all ages and abilities to become more engaged in the learning process without worrying about building confidence in a complex platform.

Showbie Groups

can be created that include teachers, parents, and students. This can be used for communicating with staff and the larger community without relying on email.
Addressing long-term school closure:
Quick marking:

teachers can quickly and easily mark a group of tests, swiping between submissions.

Direct, transparent communication

enables students to connect with their teacher within any assignment in Showbie, using various annotation tools, document uploads, voice notes, and screen recordings. 

Video chat

is excellent for parent-teacher interviews, one-on-one discussions with students, groups of students, or entire class lessons.

Classroom workflow: By creating a Showbie-centered classroom environment, modifying the curriculum for virtual learning is simple, as both students and teachers have become accustomed to our hybrid learning platform, eliminating the worry of "starting from scratch" if the need to go fully virtual arises.

Works alongside Google & Microsoft: 

Schools can continue to use Google or Microsoft for cloud storage, email, and other IT infrastructure. Showbie is designed to be set up by teachers and students without the need for input from IT support.

Teacher collaboration:

Showbie allows multiple educators to be present in a single virtual class, enabling experts to be distributed across more classes than would be possible physically.

Addressing learning loss:
Formative 'Learning checks'

can be efficiently carried out with minimal workload for manual marking.

Quiz results and qualitative data

are accessible for teachers, allowing them to detect the degree of student achievement in each class.

Design bespoke assessments

centred on addressing aspects of the curriculum where there was significant learning loss.

Reporting functionality

provides multiple report types allowing teachers to determine the level of differentiated instruction needed to achieve greater student success.

Real-time results

allow teachers to see the degree of engagement and measure learning outcomes for each student.
Addressing long-term school closure:
Accessibility

means you're able to work

on any internet-connected device with a browser.

Designed for remote assessment

, you can share Socrative results and individualized reports to students via email or through Showbie for richer feedback.

Deliver personalized feedback

with individualized reports that are available for each student, allowing both teachers and students to monitor progress.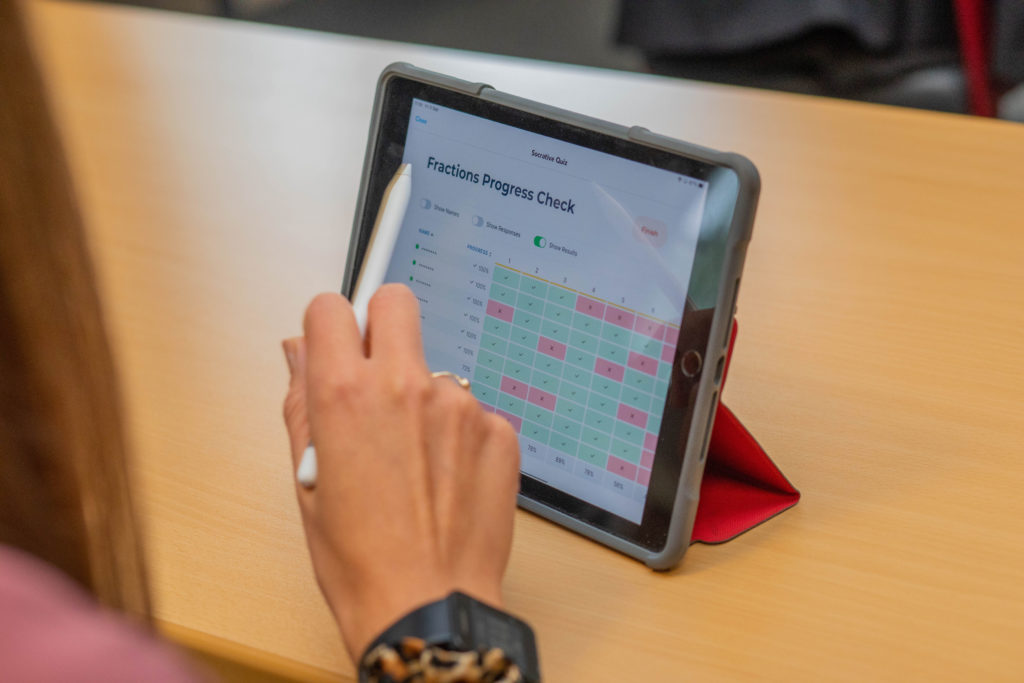 Allocating Your ESSER Funding
Once ESSER funds are assigned to your organization, they can be allocated for costs dating back to March 13, 2020 – the date when many schools and districts closed their doors due to the pandemic. Schools can spend ESSER reserves on various supports for students, educators, and facilities.
ESSER funds provided by the CARES Act (March 2020) must be allocated by September 30, 2022. Funds from the second and third rounds of funding (November 2020 and March 2021) must be issued by September 30, 2023. In support of meeting the challenges of the current pandemic, ESSER funds offer educators and administrators the chance to make crucial investments in infrastructure, technology, and equipment that will positively impact thousands of students. 
Contact Us
Our Learning Specialists are ready to help you get the most out of your ESSER funding with our flexible classroom tools while ensuring you always know the next step to reducing learning loss. Ready to take on hybrid learning for the best student outcomes in any learning environment?