Michele Durrett is not your ordinary art teacher. Originally from Los Angeles, a few years ago Michele packed up her life, traveled across the globe, and now teaches 30 art classes at the American International School Abu Dhabi. How does she stay on top of her 400 students? With a little help from Showbie.
Showbie: Tell us about your school
MD: The American International School in Abu Dhabi is a diverse school of 1,400 students. Students come from all over the world; over 75 nationalities are represented in our student base. About half of our students are local, and half are expatriate residents of Abu Dhabi. We are an IB school (the first in the UAE) and pride ourselves in delivering an international, globally-minded curriculum.
Showbie: How long have you been teaching?
MD: This is my sixth year. This year I teach grades 2-5 ARTS (Visual Art, Drama, Music, and Dance).
Showbie: What's your favourite part about being a teacher?
MD: I am curious and interested in everything. Teaching is a natural way to share all of my interests while continuing to learn and grow myself. The best thing about teaching is when students take action and investigate something they wonder about after a spark is lit in the class.
Showbie: How do you use technology in your classroom?
MD: My class is fairly low tech and we do more hands-on exploration but we use a SMART board almost daily, and then keep all of our work on Showbie in a portfolio. I use Showbie at the end of a unit (anywhere from 5-9 weeks) and the students bring their iPad to class for Portfolio Day. They write a reflection on their art work, arrange the table to look like an "art gallery", snap a photo, upload it to Showbie, and then we do a gallery walk. Afterwards, I share photos of them experiencing the art. We are about to launch into video so that will be a new experience. I like that parents and homeroom teachers can view the assignments. It makes art class a little more of a community addition. Showbie also allows me to communicate with students directly instead of having to email the classroom teacher and asking them to share messages.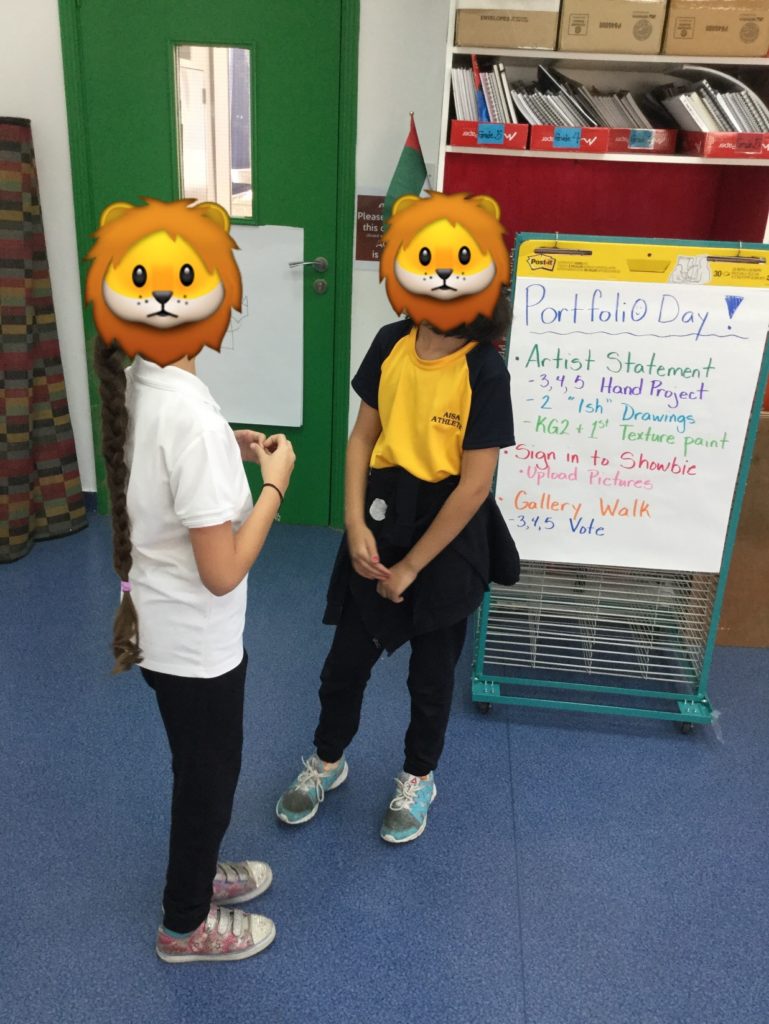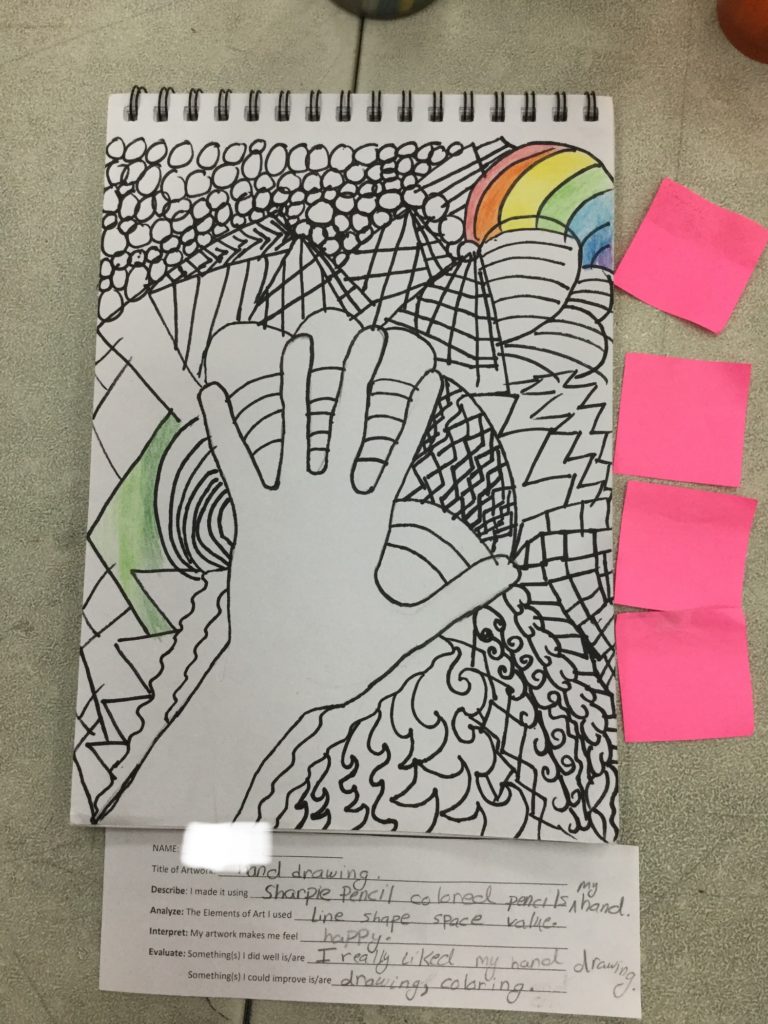 Showbie: What problem were you trying to solve with Showbie?
MD: While we still use a great deal of paper (hopefully none of it is thrown out), trying to keep track and organized with 400 students and their individual projects is a challenge. Showbie allows students to be in charge of their assignments, fosters responsibility, and frees me up during report card time to look at their portfolios instead of a giant stack of papers.
Showbie: How did you hear about Showbie?
MD: I first heard about it from a grade level colleague last year (I taught 2nd grade) and she used it in her class. Our school, the American International School Abu Dhabi, decided to go schoolwide this year and now all teachers grades 2-5 are using it.
Showbie: What other apps did you try, and why did you discontinue use?
MD: Our KG2 and 1st grade classes use Seesaw so I use that one as well. It is easy, clear, and a great way to share pics or information with parents but it is not as robust as Showbie. Previously I used Class Dojo which now has the capability to keep portfolios and it is good like Seesaw however for the really big assignments nothing I have found beats Showbie.
Showbie: What do you most like about Showbie?
MD: How easy it is for students to use. It is important to me for students to take an active role in their education. It also helps build and reinforce skills they will need in the future such as keeping track of your work and meeting deadlines.
Showbie: How has Showbie made you a better teacher?
MD: It has kept me from going a little crazy during report card time and it also keeps my tendency to do too much of the work for students at bay. I always want to foster autonomy however in the past it has been too easy to give in to the "it will just be faster if I do it" mentality. Showbie really helps put more responsibility into the hands of the student.