As part of an action research group at school I decided to have a look at flipped learning and the benefits it could offer my students. I started with a hypothesis that we could make time gains in class and that my students would have resources and extra support for their learning.
This all looked very positive on the surface, the knowledge I needed to give my students was all planned out in our schemes of learning and as an experienced teacher I had many resources I could draw on as I created my video explanations for students to watch as part of our flipped classroom.
So one of the things I needed to organise was a way to share my materials with my students. That was the easiest part of my journey into flipped learning. I was already a Showbie user and being able to set up my virtual classroom and separate each lesson into its own folder with accompanying resources meant that students could find the lesson preparation video and any materials for the lesson itself really easily. I would say it was the ease with which I was going to be able to share my resources and organise materials for my students that made me stick with it and continue to explore the benefits of flipped learning after my first attempt at making a video.
The first time I made a video was awful! Lighting, camera angle and not being able to hear my voice clearly were just three of the problems I faced when trying to make my first video! I ended up with a stack of books on top of a chair on top of a table in my classroom with my iPad balanced carefully on the top! Needless to say I had to go back to the drawing board and look at a better way to capture the images I needed with nice clear sound.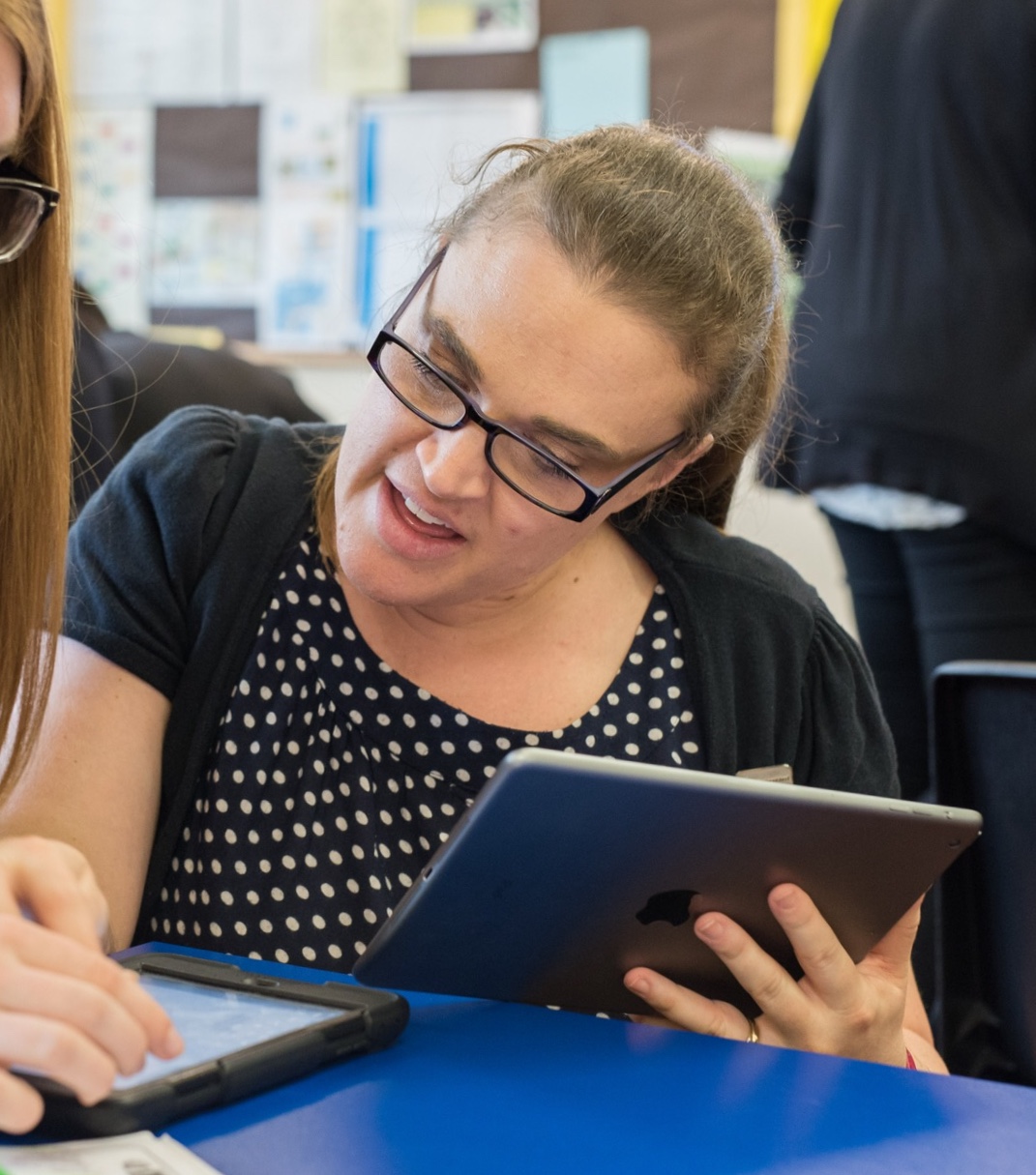 All my research suggested that appearing in the video helps students relate what they were learning to their studies in school so I wanted to persist and that was when my first iPad stand came into play. So off I went, iPad stand clamped to the table and iPad positioned beautifully all ready and set up to begin. I'll never make it as a film star but my videos got better and my students really enjoyed all the extra time we gained in class.
In fact, being able to share materials so easily via Showbie meant that the activities we could do in class to consolidate and deepen our understanding were easy to facilitate.
Those needing a little more support could have another look at the video or do an extra task to practise before joining the main activity. One afternoon we set up a cafe and made our own films with students acting as waiters and customers. On another occasion we had a green screen set up to make our own weather reports!
The students embraced flipped learning and they made gains in study time whilst increasing the resources available to them for exam revision! They made more progress than expected and although this was a small scale project the potential is definitely there!