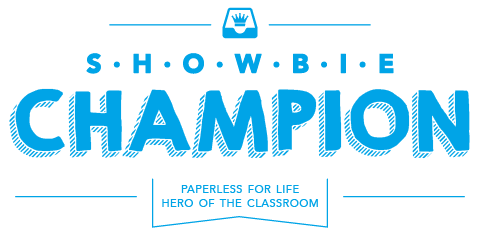 The Showbie Champion program began in 2015 with a team of passionate Showbie-using educators from around the world with the common goal of sharing their knowledge and experience to improve digital classrooms. The program has since evolved, and Champions have been instrumental in providing product feedback, representing Showbie at events, sharing our tweets, and reminding us of the difference our app is making in classrooms near and far.
We are excited to announce our recent 48 Champion recruits, and Champions they are! Please help us congratulate our Class of 2018-19. Here are some quick stats:
United Kingdom: 16
North America: 5
Europe: 10
Asia-Pacific: 12
Middle East: 4
Africa: 1
There may be a Champion near you!
Click the button below to find out.