Happy back to school! Our team has been hard at work this past summer in order to deliver some new exciting enhancements to Showbie. So as you head back to the classroom, we hope these new features will help set the stage for an awesome year ahead.
Here's what we've been working on.
Class Folders
New Class Folders (Pro only) allow you to organize assignments into folders so you and your students will have an easier time finding what you need. You can even select the colour of each folder for easy differentiation at a glance. Read more about Class Folders here.
For some tips on how to use Class Folders in your classroom, check out our help guide.
Note that with the addition of Class Folders, the former 'Shared Folder' is now called 'Shared Items' and a student's 'Assignment Folder' is now called 'Student's Assignments'.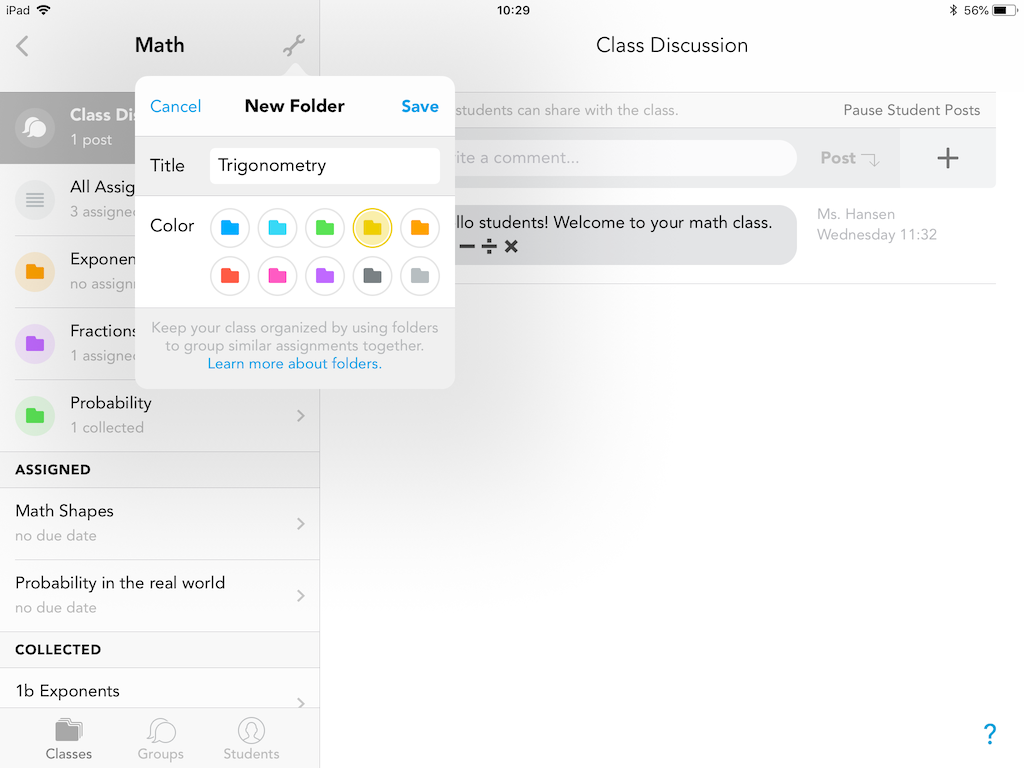 Manage List Mode
Organize folders easier by dragging and dropping them – similar to how you can reorder posts in the Shared Items list. You can also change student access settings, archive multiple assignments at once, and move multiple assignments into a folder. Tada!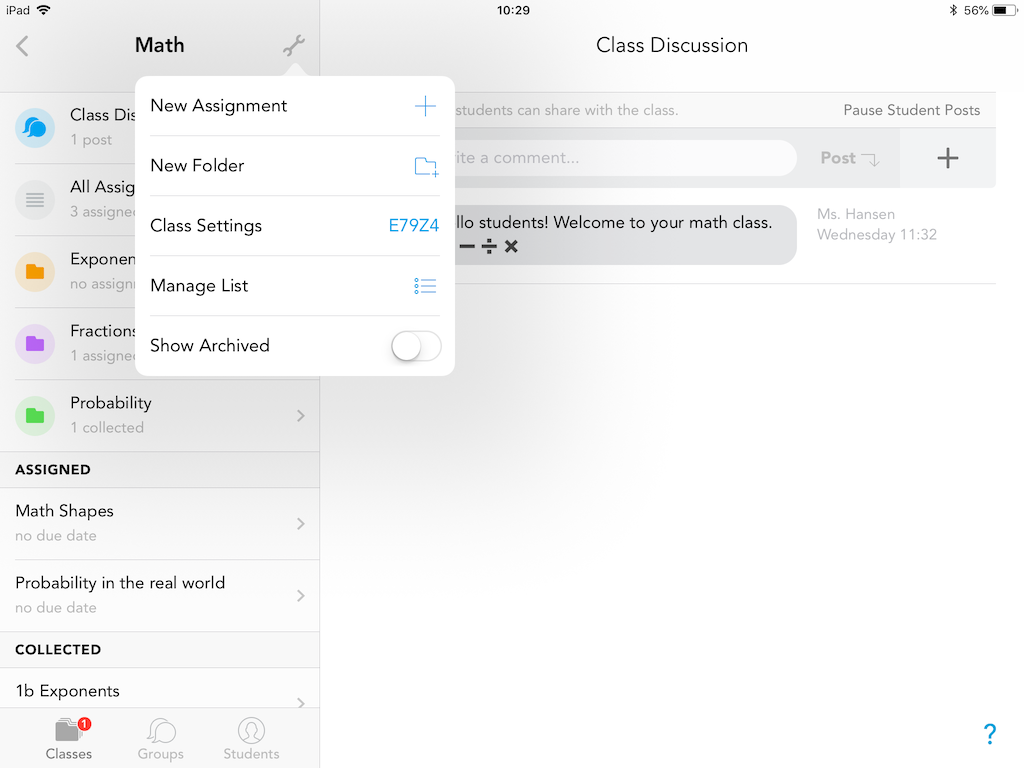 Voice Notes
Showbie's much-loved voice notes have undergone a bit of a facelift. A more compact interface means you have a clearer view of your document while recording. And you can now pause a recording, continue where you left off, skip back to the start, or review what you've recorded.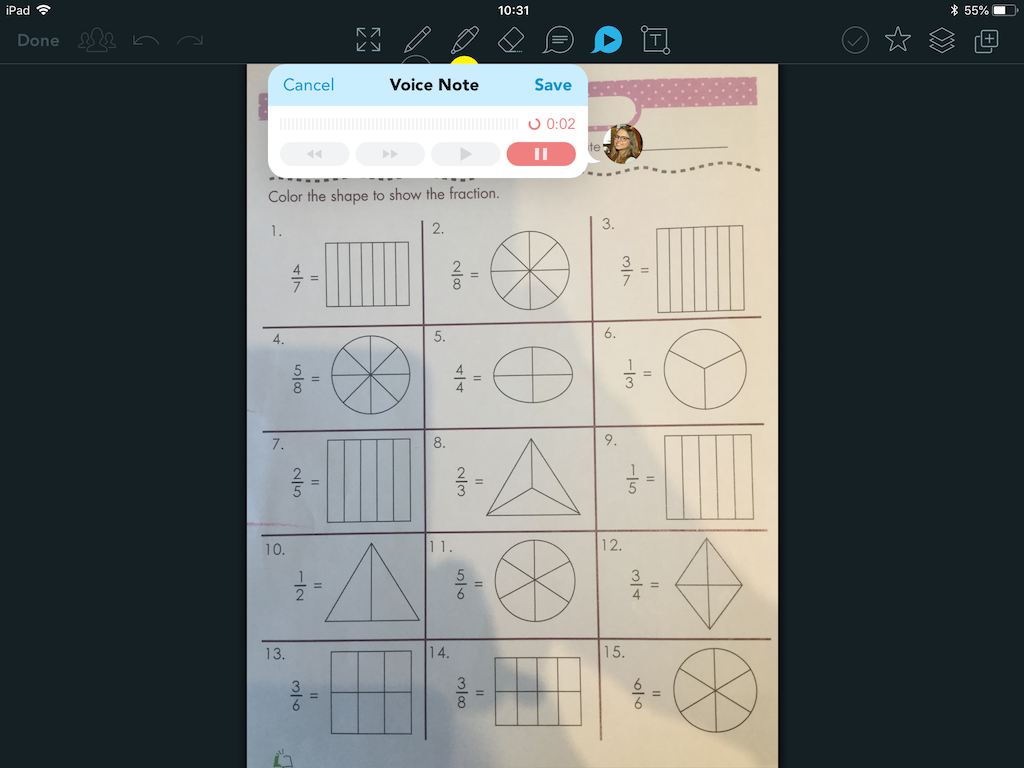 Highlighter Tool
Built by popular demand! Call attention to details with the highlighter tool, available in eight snazzy colours, without worrying that the original work will be obscured by your scrawl.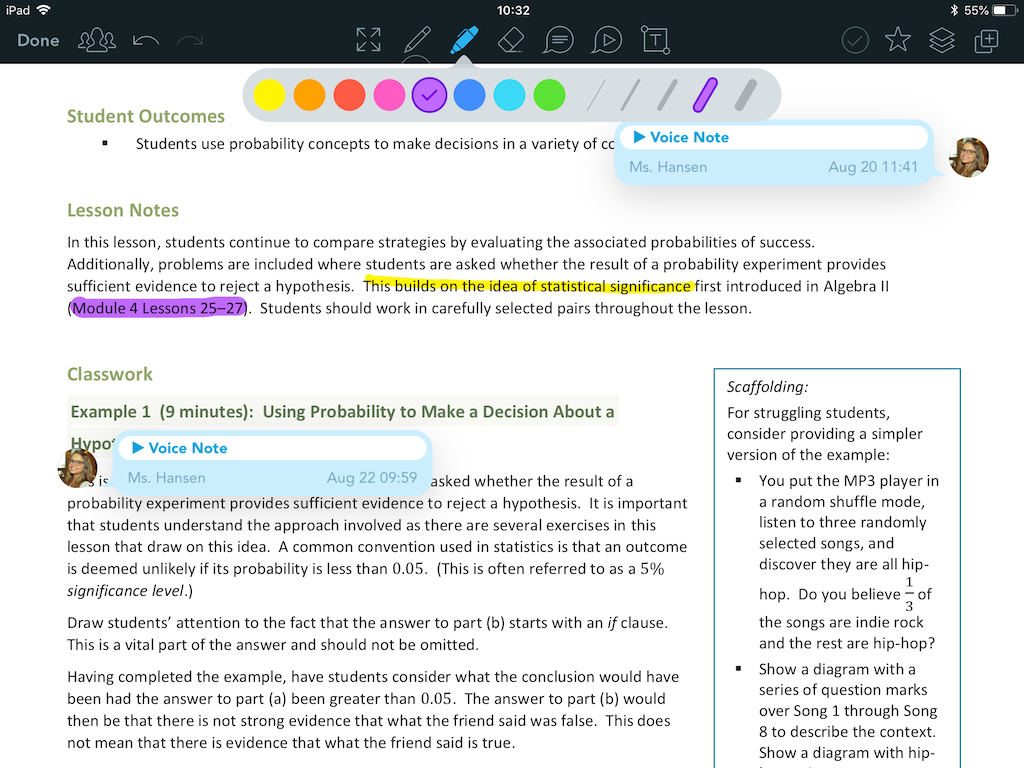 We hope you enjoy these new features and wish you a fantastic upcoming school year! Stay tuned for more exciting features coming later this fall.