June was the first month of our pizza party contest and our users have already shared some amazing ways they're planning on using the groups feature in the future.
Here are six of our favorite ways teachers are already using Showbie Groups to give you some inspiration for using it in your own classroom!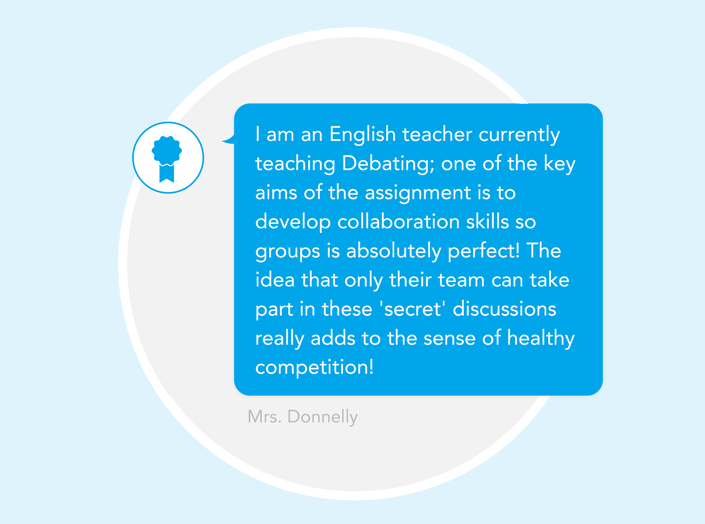 The Winner: Using Groups for class debates
"I have started using groups with pupils already as, here in Ireland, we teach until the end of June. I am an English teacher and am currently teaching Debating; one of the key aims of the assignment is to develop collaboration skills so groups is absolutely perfect!
The class is divided into teams and I am setting up a group for each one. The idea that only their team can take part in these 'secret' discussions really adds to the sense of healthy competition! In these groups students can share links to research which will help them to prepare their speeches.
They can also post drafts and peer assess each other's work. The annotation feature is very useful for allowing students to suggest points of information that the opposing team might come up with a different points in the speeches. Furthermore, voice notes will allow students to practice delivery of parts of their speech and post them up so that I can critique them. If they are struggling I can use voice notes to model effective use of prosodic features such as pace, pitch, tone and volume.
As always with Showbie, I have no doubt that he more I use this feature, the more pedagogical uses will present themselves."
– Mrs. Donnelly
Sharing resources in the classroom & flipped learning
Mr. Haughton uploaded a very useful document to our group, detailing all of the ways students can share resources in Showbie, including tips for using it for flipped learning in the classroom. You can view his tips in the pdf here.
Share resources that are too bulky for email to handle
"I will be using groups with my colleagues. I have a new team this year and I have created resources that are a bit bulky to email. It will be lovely to let my colleagues simply have access to it through Showbie since they will just turn around and upload it there for their students."
– Mrs. Herrera
Teacher teams can work on (paperless) projects
"It will allow the teachers to better (and faster) work in teams. For example, someone can put a relevant file in Showbie (instead of "one more e-mail") and the fellow teachers are notified by Showbie. They can read the file (no, no, never print!) and make comments."
– Michel Schweizer

EdTech news, curated for you.
Get Showbie's latest updates, tips and edtech roundup delivered monthly.
Use during PD training days to share relevant information
"I will be using Showbie groups to provide staff with relevant information during Professional Development days and tech training days. This will enable colleagues that are unfamiliar with Showbie to understand how it works as a teacher and student. 👍🏼"
– Mr. Metcalf
Plan and organize school events with other teachers
"Planning and organising events can easily be done through Showbie Groups. For example our Drama club rehearsals, today's football match kickoff between Year 4,5 and 6. Planning of trips abroad. There is so much more can be done using Groups."
– Jehanzeb Navid
Track student progress in projects
"Showbie Groups will allow students to more easily share ideas with the class as well as individual groups once they develop during the process. It will be a great way to track progress as well as student involvement throughout the process as well."
– Barbie Monty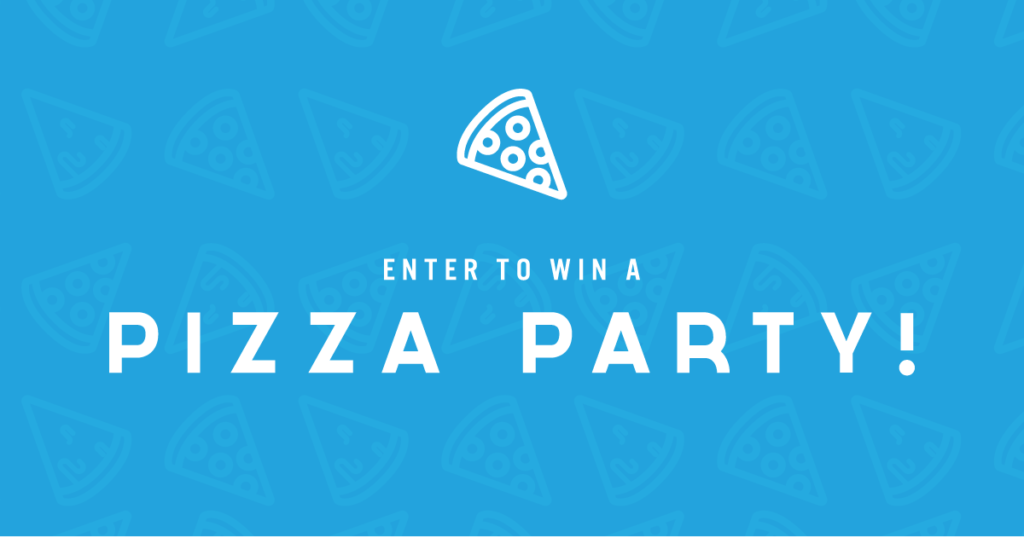 The best news? You can enter our pizza party contest for July! Join our group here, tell us a unique way you're using (or plan on using) Showbie Groups, and you're entered to win a USD$250 pizza party on us! We'll be announcing the winner on July 28, so get posting!