Computer Programming is becoming an important part of education across all age groups, and in countries like the UK, it forms the core of the ICT/Computing objectives. The millions of students contributing to the recent Hour of Code also highlights the importance of programming on a global scale.
Since I began to focus more on teaching programming last year and using iPad apps for this, assessing the students' work has been a challenge. On PC, applications like Scratch allow students to save their work to the school network etc. but many iPad programming apps do not have this facility. Recently apps such as Kodable and Tynker have introduced syncing features that allow teachers and students to sign-in to assertain progress and find their projects on any device.
One of the apps we have used most for programming these past 12 months has been Hopscotch. It has allowed our students to be very creative and provides a nice spectrum of tools that can be used across a large age range. One feature of Hopscotch is the ability to share a project as a web-link which helps in two ways. Firstly, one of the objectives of the Computing Curriculum in the UK is for students to correct errors within programs (debugging). Teachers can write a program in Hopscotch and place an error within it, share the project as a web-link and copy that into a comment box within a Showbie assignment. For differentiation, different projects with errors can be placed into individual student folders within the assignment. The students can then follow the link which will open the program into Hopscotch app and they can debug.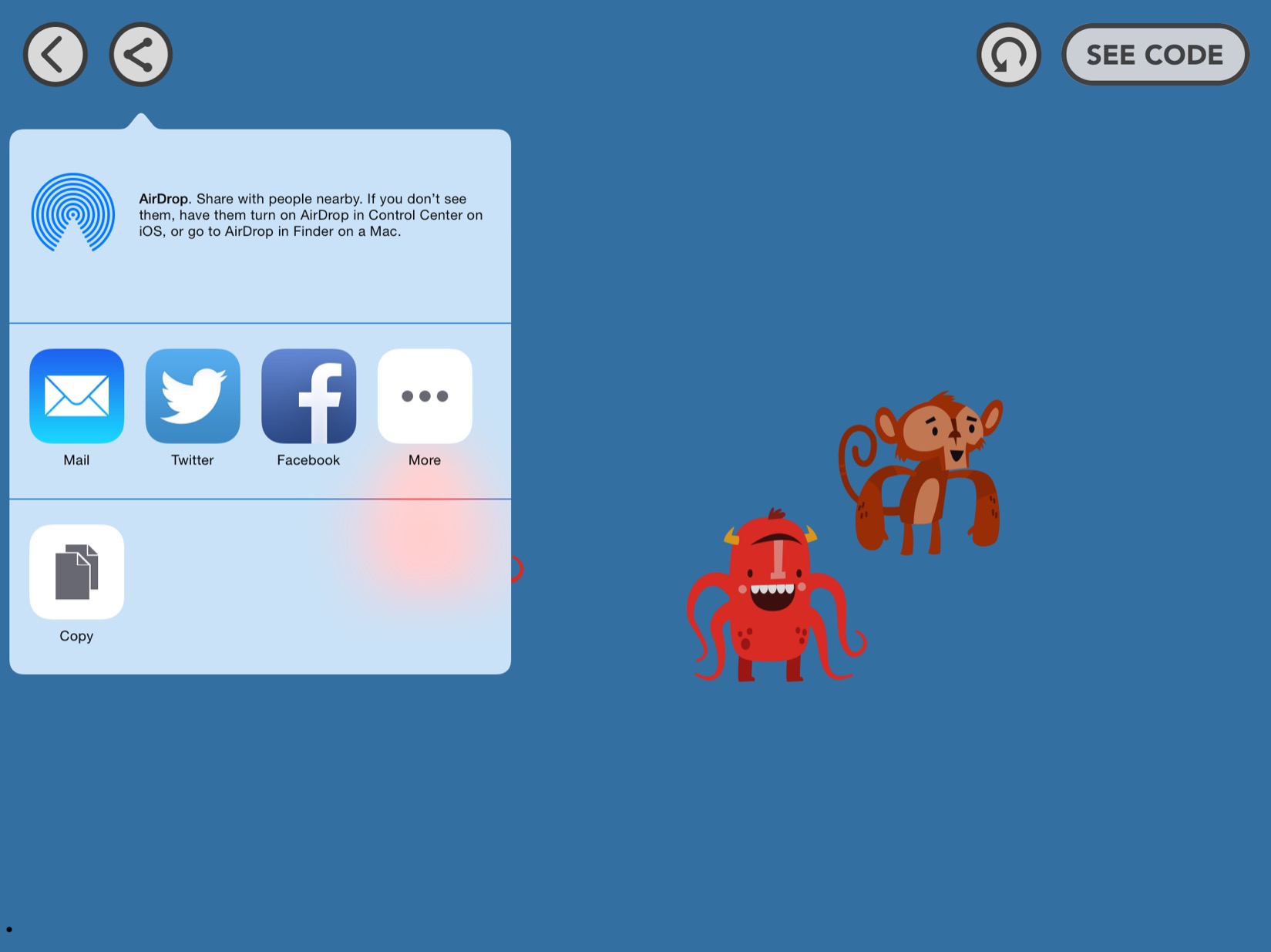 Once the students have written a program or corrected the errors within one they can follow the same procedure as the teachers by copying the link and pasting it into their Showbie folder. Secondly, Teachers can also follow the link and open the program, see the code and then write comments/targets into the Showbie file.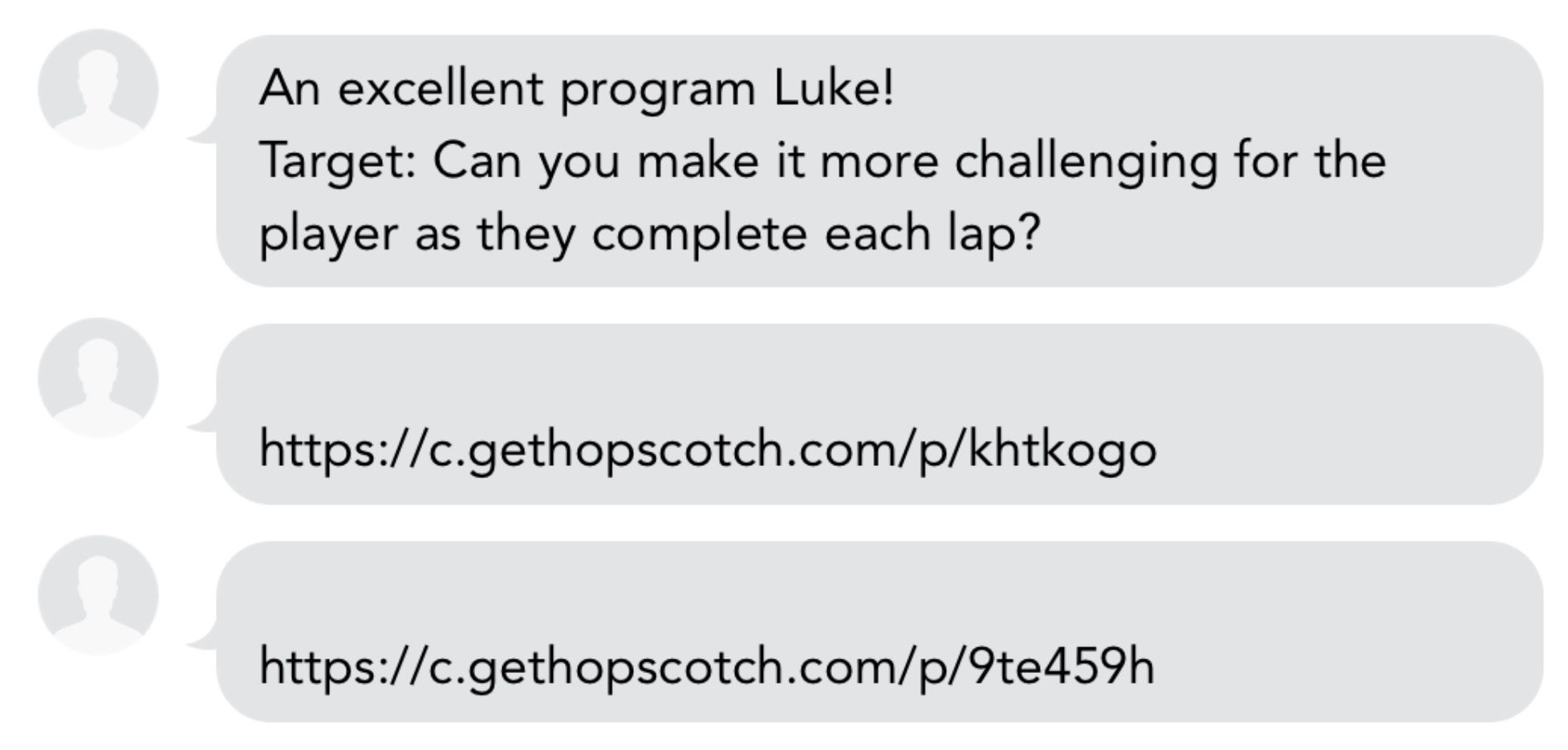 Other apps, particularly for younger students, do not have the same sharing functionality and are simply a series of levels to move through. One option for tracking progress is to take a screenshot of the students' work/achievement and place this into Showbie to retain a record for future development.
– AF
Adam Foster is an Apple Distinguished Educator and Primary School teacher in the UK