Cost is a huge factor when it comes to device rollouts, and that includes the potential cost of replacements and repairs to broken devices.
After talking to many different schools, districts and teachers about their devices and their experiences with breakages, we have recommendations for how your school can easily lower and prevent these problems in the future.
Is Device Breakage Actually a Problem in Schools?
The most surprising feedback we've received when asking schools about their device breakage is that the numbers year to year are surprisingly small, especially when protection is added.
While devices are expensive to rollout, especially when going 1:1, continuously educating students on how they're using their devices is important. Younger students may have experience with mobile devices, but taking proper measures ensures you're set up for little to no breakages.
"We've taken a number of steps to make sure kids understand how to take care of their iPad. Kids know that it's their responsibility — we go over it a lot," explains Kirstin McGinnis, kindergarten teacher in Berwyn, Illionois. "With device protection, I probably only have 2-3 cracked screens a year."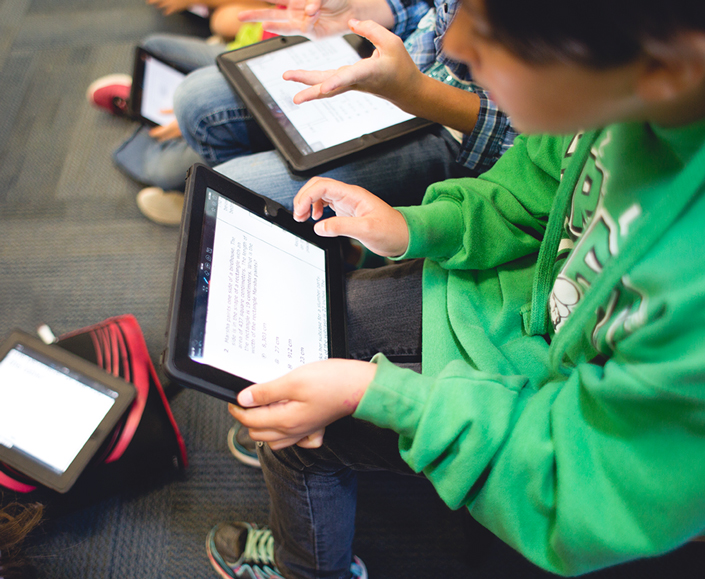 Technology Specialist Michelle Kleisley at All Saints Catholic School also emphasizes the importance of setting up an environment where device protection is kept top of mind:
"In K-5 kids keep them in carts, so that helps a lot since they're not left out. I think it depends on how you teach kids to care for devices by setting expectations. Classroom management with devices is a big part of it."
"If we see an iPad on the floor we make a huge deal out of it. Once they 'get it' with technology literacy lessons, they know to be safe."
Digital literacy is not just confined to how students use devices for technology, but also how they treat the devices that help them access that technology. Learn more about Kirstin McGinnis' approach to teaching digital literacy to kindergartners in our post about using 1:1 devices in kindergarten.
Finding the Right Protective Case
In addition to educating students on how to take care of devices properly, many teachers tell us that the device protection they choose plays a large role in keeping their breakages low. Amy Tong, ICT Specialist in the Azle, TX Independent School District talked to Showbie about their break percentage, and how they're preventing it:
"We've been 1:1 for three years and our breakage percentage is less than 1%, when other schools told us theirs was around 3-4%. I think the reason for that is that we spend $40 to put them in Otter Box Defenders, and in elementary classes we've had very little breakage," Amy says. She also mentions that keeping the iPads at school overnight instead of letting younger students take them home seems to help. "We've had some breakage in high school where they can take them home, but it's well shy of the 3% that other districts have."
Otter Box Defenders are popular in many schools using iPads, and there are less expensive versions that are similar that some schools are using.
"I think the reason for that is that we spend $40 to put them in Otter Box Defenders, and in elementary classes we've had very little breakage."
"We have cases that are kind of like Otter Boxes. They're about $10 on Amazon. We haven't had any screen damages since getting them, but with our old cases we had issues like cracked screens and edges," says Kirstin. "Because of the new cases, I probably only have 2-3 cracked screens a year." Read on to check out Kirstin's device recommendations.
Teacher Recommendations for Protection
In addition to physical device protection, educator Michelle says her school gets AppleCare for their iPad devices, so if a student breaks one, it only costs a small amount to replace it.
"If a student breaks their iPad, it only costs $49 to replace it. I've also sent iPads away for other issues, too. Apple fixes it or sends us a new one within about 2 days — it's amazing," explains Michelle. 
Here are some device protectors teachers have recommended to Showbie for iPads:
The Pepkoo Spider case boasts a shatter-resistant polycarbonate frame coated in silicone. There's also a built-in screen protector and hinged plugs to protect the dock connector, camera lens, headphone port and switches.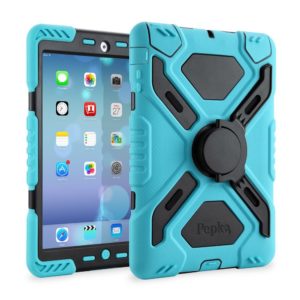 2. Newstyle Shockproof Case with Built-in Handle
The Newstyle case is made of durable EVA foam rubber with raised sides for screen protection. It has cutouts for all ports, and a built-in handle that makes it easy for kids to carry.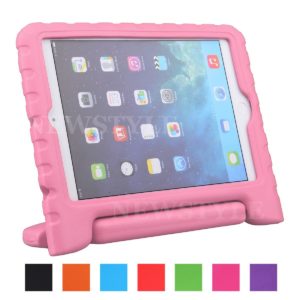 3. Ipad Case for Kids – With All Around Shock Absorbant Handles 
This is an EVA shock-proof bumper case that comes with handles on all sides for easy carrying, and it comes with a screen protector and stylus pen. Recommended for younger students.
4. Fulland Hybrid Heavy Duty Hard Plastic/Soft Silicone Case with Stand
The Fulland case is a hard case protector with silicone skin for extra shock absorption. It comes with a built-in kickstand, along with a screen protector and stylus.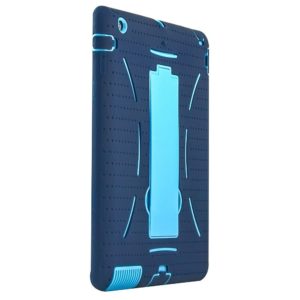 5. AirWave for iPad Air, Drop Protection iPad Case for Schools
The AirWave case is made of lightweight and durable silicone, with a thin design that makes it easy to hold. Buttons and ports are covered for added protection, and it was designed to withstand drops from waist-height.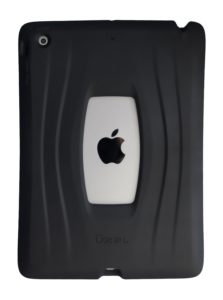 Still browsing device cases? You can check out even more recommendations for school device protection here.