This post was written by librarian and tech coach, Lina Branter
Last year I was able to attend a couple of interesting workshops on gamification in the classroom. It has been stewing in the back of my mind for a few months, wondering in what way I can apply these concepts to the work I do at the school. As I was preparing for the teacher entry in August and the beginning of the PD for iPads, I got to thinking.
This is our 4th year with iPads at the school. Most of our staff is beyond the basics- we all know how to turn it on, take screenshots, use the camera, make folders, use the calendar. Many of the teachers use it for recording their lessons and making videos in a hybrid form of flipping the classroom. Still more use it to do research with their students, record discussions with audio or video apps. We even have our science teachers who have made amazing iBooks for their students.
So what shape should our PD take this year? What is the one thing our beleaguered teachers need more than anything? You got it- TIME. I wanted to have less  of me speaking at people and more time for people to try things out.
1. So the first thing I asked people to do was to send me their Tech goals for the year. I asked them to follow the Smart Goals format as much as possible:
2. Although many of the goals didn't come in time for me to tailor the first sessions to them, I did end up getting most of the staff's goals. These ranged from using the iPad more in the classroom to more specific uses such creating digital scrapbooks  or using it for formative evaluations. I have gathered all of the iPad goals in a google doc and can now check it regularly to see if someone's self-imposed deadline is coming up and how I can help them achieve the goal they set for themselves.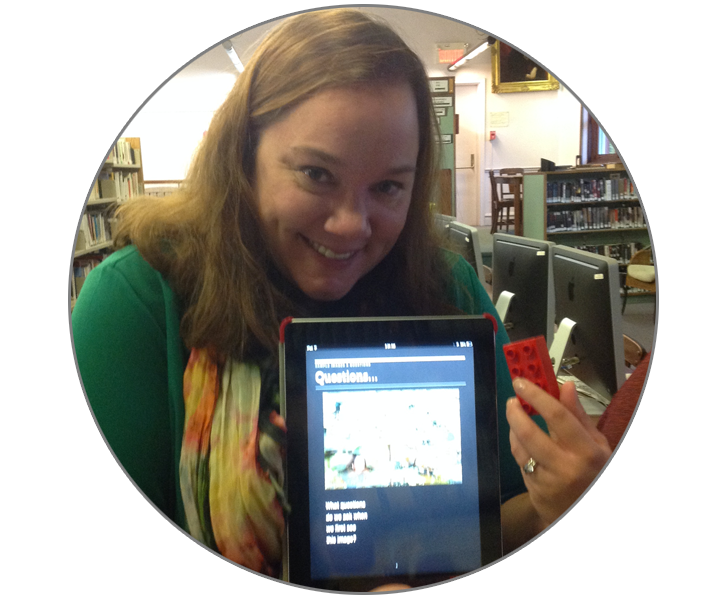 3. iPad sessions: The first session we had, I got the staff to divide into departments and take the time to brainstorm about what apps they own as a department (each department has their own iTunes account) and what they would like to do with the iPad in their classes. It was also a time for them to hear what their colleagues were doing and get some ideas for the year.
4. The second session is where the Gamification came in. I brought out a huge bag of duplo blocks. During the year, they will have a series of challenges. For each challenge they complete they will get a block. For every personal goal they achieve they will also get a block to add to their tower. At the end of the year, we will take all the blocks and put them together to create our own castle/tower/fort/suburban house of learning.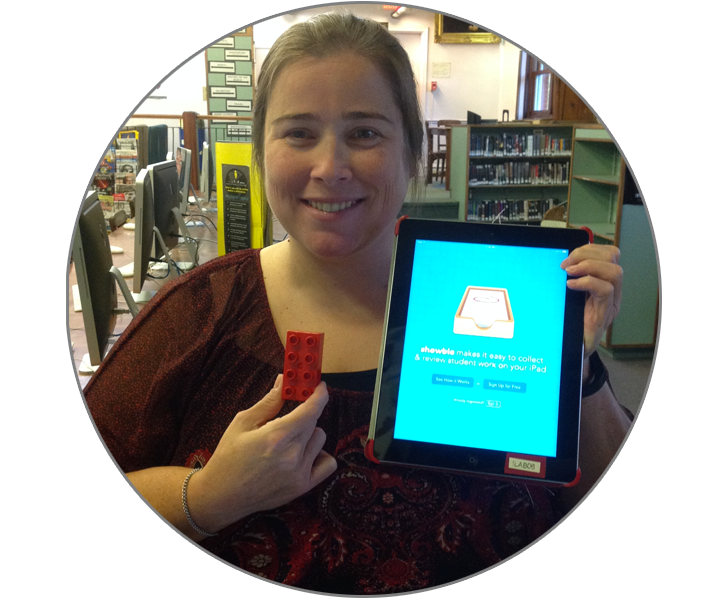 I have to admit, I wasn't sure how this idea was going to fly with the staff. Was it too cheesy? (yes. I am the first one to admit it. but sometimes cheesy is fun, right?) But the idea was very well-received – in fact, in some instances a little too well (who knew how competitive people could be?)
To start the staff off, the teachers had three challenges to complete, 20 minutes for each challenge:
Make an outline in an iBook
Annotate a PDF in Notability
Use a whiteboard app (like Explain Everything) to make an explainer video
We divided the staff into three groups and off they went. At the end of each session the leader of the challenge gave the teachers a block for completing the challenge. It was fast, furious and fun!
Since introducing this model, more teachers have reached their iPad goals! Annie Brown, English teacher, has made an iBook in order to greet potential students for next year. And Christianne Loupelle, Science teacher, started using Showbie in order to better manage all the documents and submissions for the Science Fair this year. Way to go ladies!
This post was first written by Lina Branter Follow @linagordaneer She blogs about her work as a high school librarian and tech coach on her awesome blog iPadyouPad.