Showbie is excited to announce its two newest team members, Erin Orris and Morgan Patzelt! Erin and Morgan have recently come on board as Teacher Ambassadors, helping new teachers get up and running with Showbie.
The Teacher Ambassador (TA) role is new to Showbie and demonstrates our commitment to ensuring teachers, even those using the free edition, get up and running smoothly and have a delightful experience. Read on to learn more about our new TAs.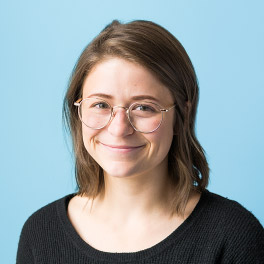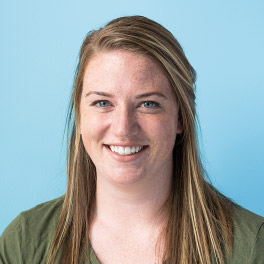 Tell me a little bit about yourself.
EO: I have a degree with a major in Drama and my love of working with people has led me to Sales and Marketing. I relish any opportunity I have to spend time outdoors or at one of the many festivals Edmonton hosts! I love biking and am the newest member of the Showbie biking crew! Last year I ran my first half marathon and although I love being active, anyone who knows me knows how much I love pizza. My commitment to the greasy food can be found on my arm in the form of a pizza tattoo. The only thing that might compete for my love over pizza is dogs! I melt when I see them and struggle to resist hugging every one of them on the street. Put me in a room with both dogs and pizza, and I'll consider my life fulfilled.
MP: I come from a background in computer programming and decided I wanted to work more hands on with the people using technology, instead of just the technology itself. When I'm not getting new teachers excited about using Showbie, you'll find me playing or coaching rugby, competing in Olympic weightlifting competitions or heading back east to visit my family and friends in Nova Scotia.
Why did you want to work at Showbie?
EO: I've always sought work that's meaningful and fulfilling. And what is most critical to me is having the ability to be an agent of change. Showbie combines two elements that are important to me: education and technology. I relished the idea of working for a company that was devoted to teachers and education as a whole. We live in a world that is constantly expanding and changing, and part of that is the technology we are seeing. Showbie provides a platform to create change, and aid in our ever-changing technological world by giving teachers the resources they need to be successful and to focus on sharing knowledge and educating students.
MP: Throughout my university career I was faced with a constant internal debate as to whether I should continue with my computer science degree or switch into education—both were fields that I was passionate about. I came to the conclusion that I could do both, so I completed my computer science degree and started on the pursuit of a career in ed tech. I found Showbie and loved the concept for implementing technology in the classroom, plus it was a local company. It was everything that I was looking for!
What interested you in this role?
EO: I initially applied not knowing entirely what I was getting in to with this role, but I quickly came to realize that the most exciting part of being a Teacher Ambassador would be the opportunity to engage with teachers who are really passionate about what they do. To me it means being an advocate not only for Showbie and what it can offer as a product, but more importantly to be an advocate for the countless teachers who work tirelessly to shape and engage the minds of their students. And I hoped that, in some small way, I can contribute to that by allowing teachers to focus on what's most important—the students.
MP: What interested me in this role was the opportunity to get technology in the classrooms. I think the Teacher Ambassador role will be great for empowering teachers who may have hesitations about technology to use technology in their classrooms. I think that the more kids use technology in their everyday life, the more likely they will consider being a creator of technology, and not just a consumer.
Why is education important to you?
EO: Education is important to me because without education there is no future. And although that answer seems cliché, it couldn't be closer to the truth. Education gives us knowledge, it enables us to form opinions, and ideas which contribute to the betterment of not only ourselves, but society, and the world we live in. Without education we miss opportunities to challenge ourselves, take risks, and expand our lives.
MP: Education is important to me because it will shape our future world. These children will grow up to be the leaders and influencers of tomorrow, so it's important that they are educated about the past, present, and future!
How do you hope to impact teachers and students through your role at Showbie?
EO: With teachers and administrators in my family I have had the opportunity to see a side of the education system you don't typically see as a student. And although it's no secret that teachers work hard, it's important to note that they work REALLY hard. They spend day after day catering to students needs, they bear the responsibility of shaping young minds, and they do all of this while also balancing the countless additional hours it takes to organize and manage a classroom. I hope that through my role I can provide support through advocacy and education to allow teachers the time and resources to engage fully with their students and their learning.
MP: I hope to impact teachers and students through this role by showing them that technology doesn't have to be a scary or complicated thing. Technology can be used in such great ways that can truly change the world. I think that a teacher using technology confidently in their classrooms teaches their students that technology, when used properly, can make positive impacts on the day-to-day lives of everyone.
What's your favourite part about Showbie so far?
EO: I've really enjoyed the opportunity to get to know the Showbie team. Although we are split between offices, provinces, and even countries there is a really strong sense of comradery. Everyone is in constant contact, and the day-to-day workings allow opportunities for us to interact and learn more about each other.  The culture at Showbie is fun and easy-going, but it is clear that everyone is incredibly passionate about what they do! It makes me proud to be a part of such a wonderful team.
MP: Definitely the people that I am surrounded by! Everyone here is so talented and passionate about what they do—it's such a positive environment to be a part of.
Erin and Morgan, we are thrilled to have you — welcome to the team!