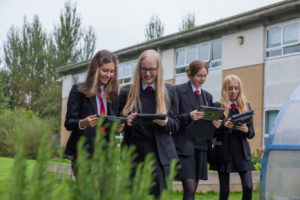 In 2019, a multi-million-pound ICT contract saw over 50,000 Apple iPads rolled out in schools across Glasgow – the biggest Apple education project in Europe – in a dramatic introduction of a new digital approach to education.
Responsible for more than 80,000 children in an area with Scotland's highest rates of deprivation, Glasgow City Council seeks to provide education which can act as a pathway out of poverty for the young people in their care. Recognising the potential of digital technology, the Council partnered with Showbie to redefine learning by adopting a more adaptable approach to education. By fully integrating technology into the classroom, the use of Showbie has empowered both students and teachers by introducing a more flexible and engaging way of learning. 
The Digital Learning Strategy Group
With the opportunity to overhaul Glasgow's digital approach to education, Glasgow City Council established the Digital Learning Strategy Group, a collaboration of teachers and learning practitioners from across Glasgow tasked with finding technology which could be used to transform learning. Recognising the mistakes that had been made previously when introducing technology into classrooms, the group's priority was to find truly useful tools that would have a genuine and tangible impact on the learning and teaching experience. 
"We didn't want apps simply because they were free, we wanted apps that would actually be tools that our teachers and early years practitioners could use to redefine learning within their classroom and their playrooms."  – Claire Harvey
Introducing Showbie to Glasgow Teachers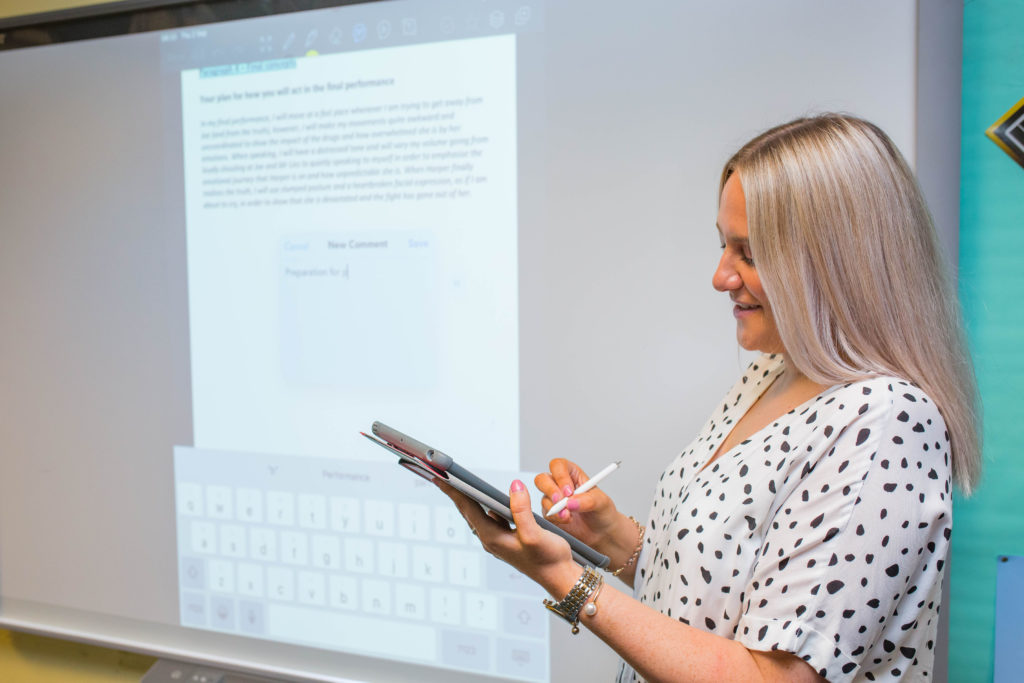 When the teachers from Glasgow were first introduced to Showbie, they were instantly blown away by the potential of the platform.
"To say that everyone was wowed is putting it mildly," said Claire. "Our teachers had never seen anything that was so intuitive, so pupil-friendly, so teacher-friendly and so parent-friendly.
As soon as we saw the Showbie demonstration," Claire continued, "how it impacted another school, we immediately realised how this was a tool that would meet our needs and support teachers to redefine learning in the classroom."
Despite instantly recognising the potential of Showbie to transform their digital learning strategy, it was the everyday use and impactful roll out of the app following the onset of the Covid-19 pandemic in March 2020 that established Showbie as an essential asset within Glasgow's education landscape. 
The Hybrid Learning Approach
The switch to hybrid learning was simple and seamless. Showbie's intuitive design, created with the intention of making the user experience as straightforward as possible, meant students were able to easily access learning both during lessons and in their own time.
"Most of our schools were originally using software that had been built for businesses at the start of the pandemic," explained Claire. "When we used Showbie the difference was clear – the software was so clearly built to support teaching and learning, making it really user friendly for our pupils and teachers."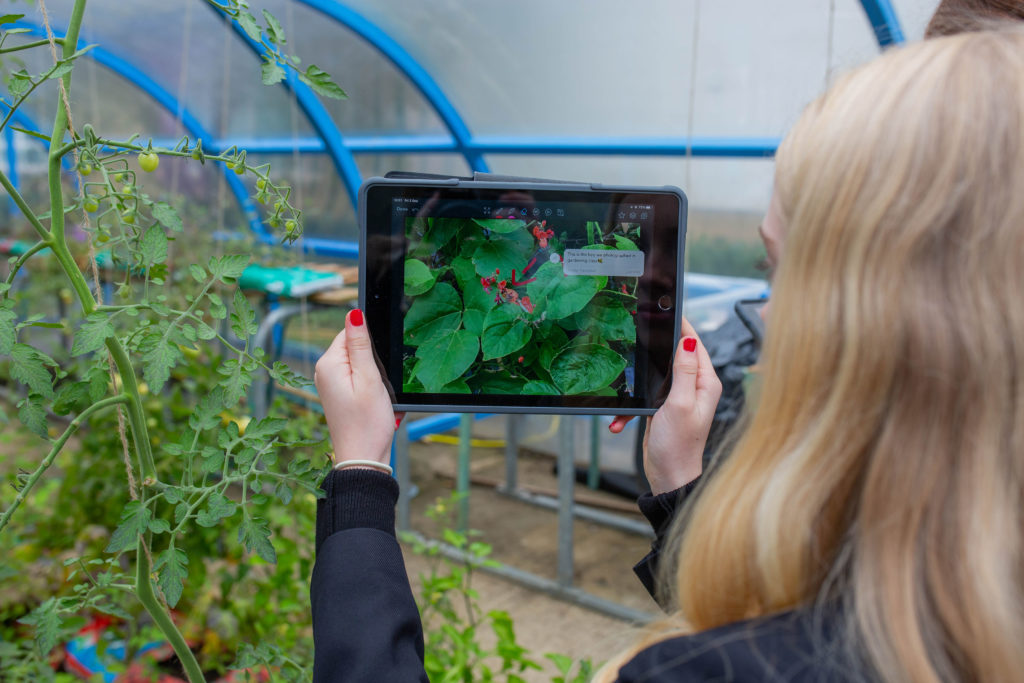 Revisiting recorded lessons not only helped reinforce learning, but the flexibility this provided meant students were able to continue learning regardless of their personal circumstances or environments. This hybrid approach has continued to benefit students and teachers in Glasgow as they have transitioned back to in-person teaching. 
Speaking about how Showbie played a key role in helping him continue his studies despite needing to self-isolate, one student said:
"Even when I missed out and I was working from home, I felt like I was still learning everything because the teachers just kept posting the lessons on Showbie and I was able to keep doing the work and not fall behind."
Showbie's Impact on Learning Outcomes
The Council saw a rapid increase in teachers implementing Showbie; in January 2020, 300 teachers were using Showbie. By June the same year, this had increased to almost 3,000 teachers. Claire said, "The use of Showbie increased exponentially because teachers were speaking to other teachers and seeing how effectively it could be used." It was these testimonials from teachers themselves that led to greater use of the app.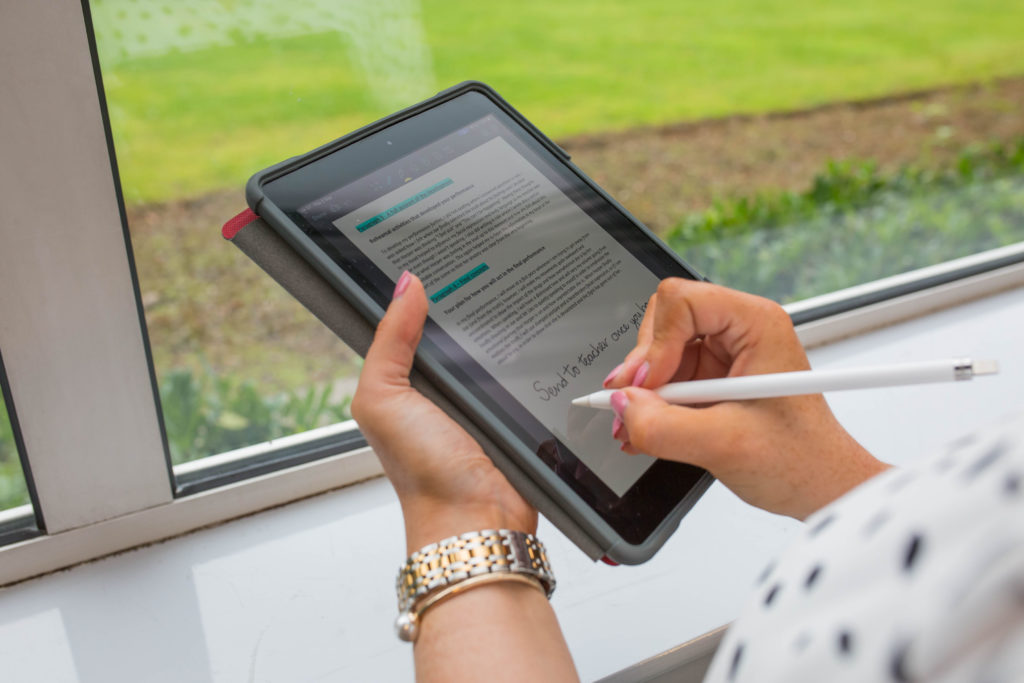 An invaluable element of the Council's partnership with Showbie was the willingness to constantly evolve functionality and improve the learning experience. This was exemplified by the addition of fully integrated video conferencing to the app at the start of the pandemic. Requested by teachers, the functionality helped to support remote teaching and learning as it was designed specifically for student use. According to Claire, "This was a prime example of what it is like to work with a company that listens to educators and is proactive in providing for education needs."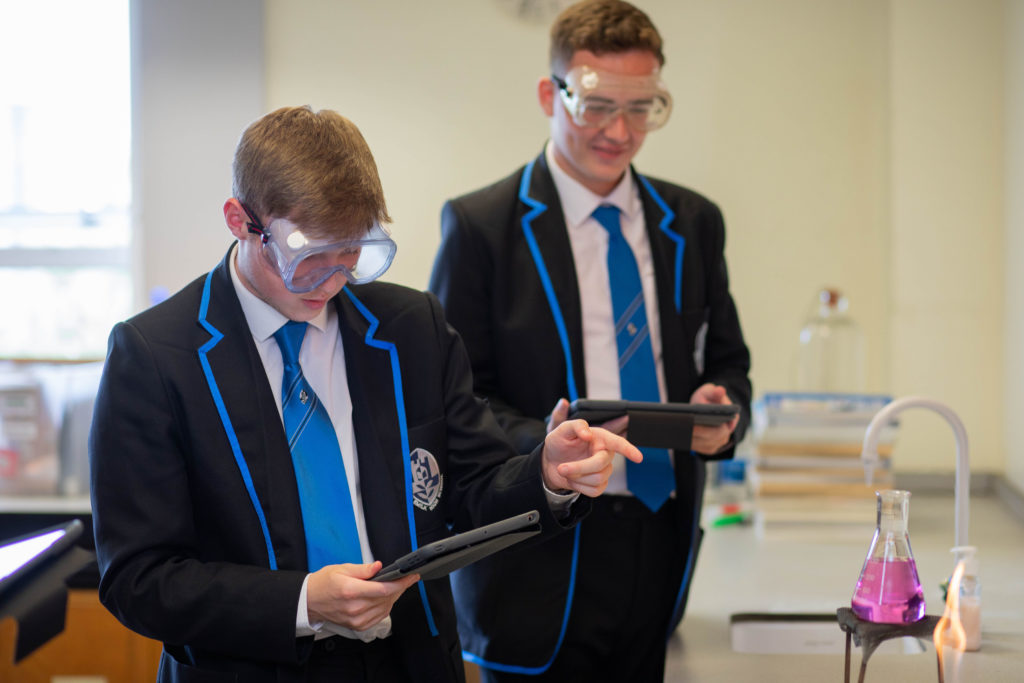 This collaborative and supportive approach is part of what makes Glasgow City Council's partnership with Showbie so successful. Lynn Gibson, headteacher at Castlemilk High School, said: 
"Showbie is continuing to improve learning and teaching in the classroom in a way we could never have imagined possible. Thanks to digital technology and Showbie, the attainment of our young people and our positive destinations are at an all-time high, with the number of young people going to higher education doubling in one year".
The Council's education framework outlines how Glasgow will continue to improve education and wellbeing through the continuation of an integrated digital education strategy, and its partnership with Showbie will be key to this.