As part of ongoing efforts to go the extra mile for pupils and families, in 2020, Parkdale Primary School decided to invest in digital tools that would help create a more supportive and effective learning environment. Since then, the digital strategies implemented at Parkdale have enabled the school to dramatically improve both pupil and staff experiences by reducing unnecessary workload for educators and better engaging individuals.
As a key component of the school's digital strategies, Showbie has allowed the focus to remain on the children's learning, understanding and wellbeing while supporting teachers with their responsibilities, allowing more time and focus to be placed on the pupils themselves.
After a successful trial with one year group, Jenny Hinton, Digital and Computing Lead and Year 6 teacher at Parkdale, led the introduction and implementation of Showbie across the wider school, having seen for herself the positive impact the platform had on teaching and learning. Jenny was immediately impressed by the intuitiveness of the platform's design, explaining:
"I chose Showbie due to its functionality; it provided a child-centred space that enabled us to implement effective pedagogical choices that have a tangible impact on learning. Alongside a roll out of iPad's, Showbie has been introduced throughout the school and now all pupils from Y2 to Y6 use it almost daily."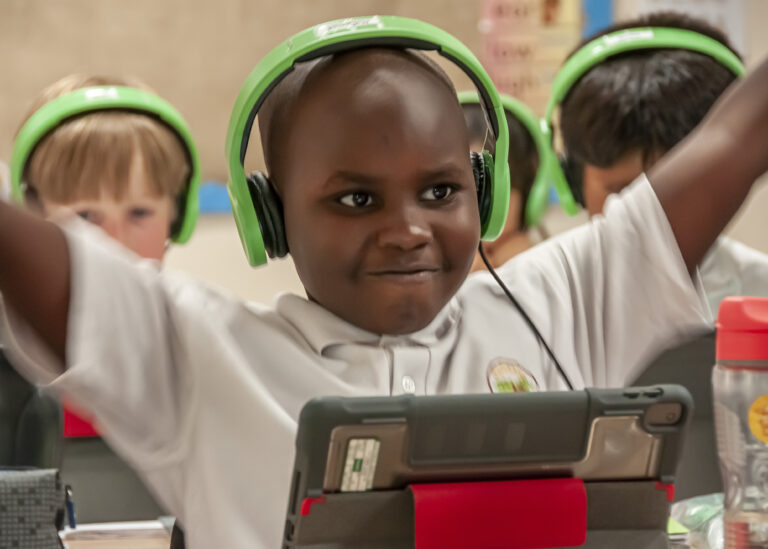 After the implementation, Jenny trained other staff members on the easy-to-use platform and its features, which have been incredibly popular amongst the whole school community who simply "love using Showbie!".
The platform removes critical barriers to learning for pupils whilst engaging them with their subjects in a more meaningful and accessible way. Teacher feedback, notes and explanations can be captured as voice notes to help verbalise instructions and improve pupil understanding. Teacher examples used during lessons can be captured as screen recordings, allowing the pupils to access content in their own time and in a manner which supports their individual needs. 

At Parkdale, Showbie's features have helped pupils self-regulate their learning and become more independent.
"By allowing the children to access learning in their own time and refer back to recorded feedback or explanations, it not only helps them tackle areas in which they might naturally find more difficult but also encourages them to take ownership of their own learning" explains Jenny.
Showbie provides a space for learning which prioritises pupil learning and understanding; the digital platform addresses issues or concerns over work presentation for pupils who may struggle more with writing or spelling, reducing the cognitive load and allowing pupils to solely focus on gaining the key knowledge and skills. As well as helping Parkdale move away from paper, the platform also accommodates all preferences and resources with the option to scan and upload a handwritten document allowing students to record bookwork and receive feedback in one central place.
In class, Showbie supports pupil collaboration and discussion with children able to work jointly on the same document in real-time, helping them to improve 'soft' skills such as teamwork and communication whilst learning from each other. Showbie also acts as a space to share ideas and gives pupils a voice through its facilitation of class discussions which can be recorded and revisited.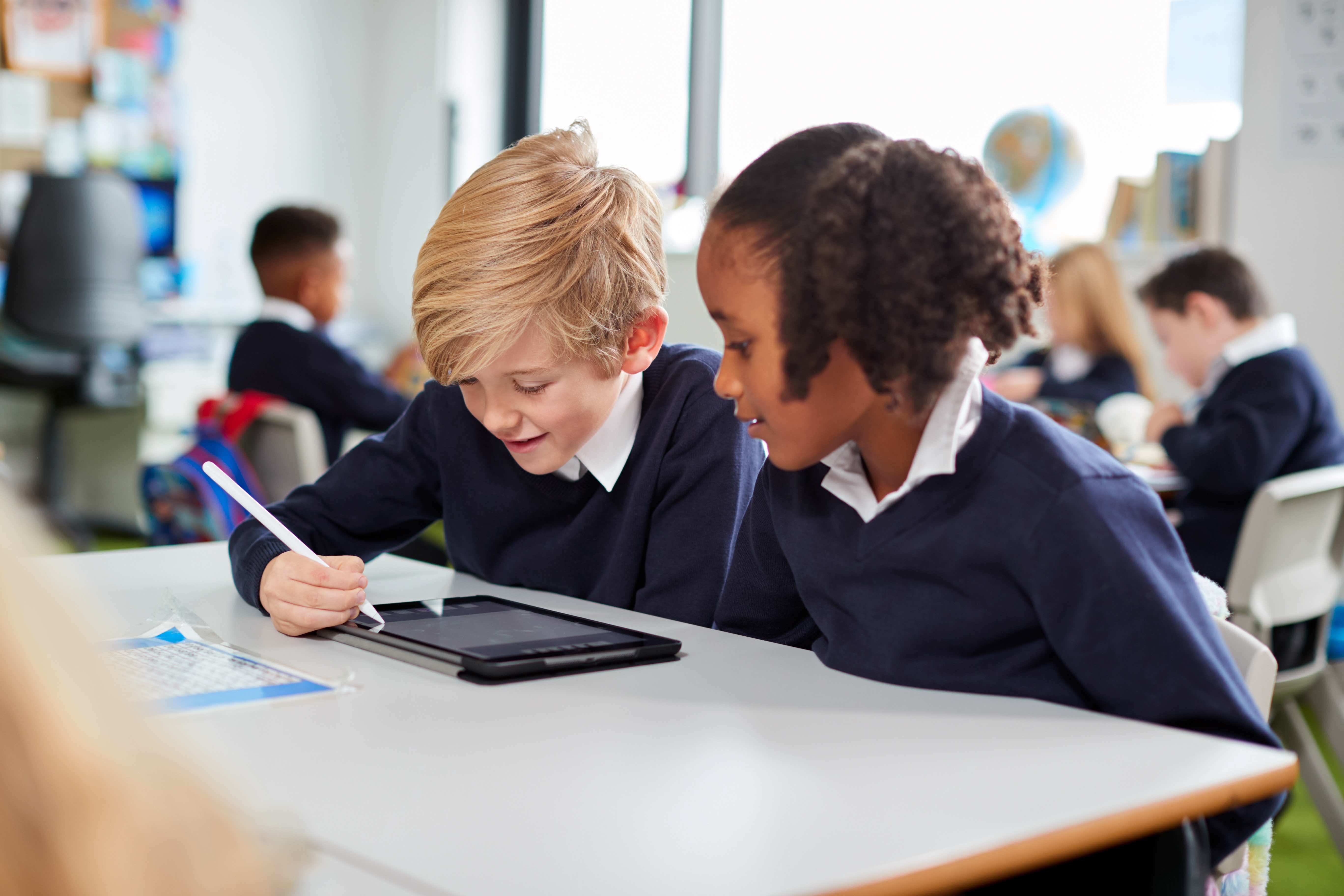 In addition to supporting more meaningful pupil engagement, Showbie helps reduce teacher workload by streamlining the classroom. Teacher workflow is made much more efficient through Showbie, reducing marking time, enabling staff to share planning and resources, and virtually eliminating time spent on administrative tasks such as photocopying. 
The student feedback button has become a common favourite at Parkdale; speaking about the tangible impact Showbie has had in her classes, Jenny says the student feedback function is "extremely helpful! It's really time-efficient and the ability to automatically generate reports and scores makes it an invaluable tool as it provides instant feedback for the pupils, reduces the time teachers spend on marking and is an effective way of tracking and assessing pupils' understanding".
The ability to leave feedback for students electronically is particularly popular with Parkdale teachers:
"Staff have commented that having all the pupils' learning in one place is much easier compared to taking home 30-90 books each day! Marking and feedback can also be given whilst teachers are travelling too, making it a lot more accessible." – Jenny Hinton
Speaking of keeping track of pupil's attainment and learning, Jenny says:
"It's much easier to evidence improvements in attainments through Showbie than via paper books as the whole learning journey can be evidenced, including warm up activities and group learning, not just final pupil outcomes."
The time and effort that teachers would typically dedicate to manually tracking pupil progress and completing administrative tasks can instead be reallocated to supporting pupils' academic progress and wellbeing, whilst reducing pressure on staff. 
Showbie supports both teachers and pupils with learning and teaching but additionally also allows the children to gain an essential life skill that will be a key component of their future lives and careers; the daily use of Showbie has allowed Parkdale to integrate digital literacy and technological skills into all areas of their curriculum. With society uniformly becoming more and more digitised, digital fluency is a core skill which will allow the children to succeed and thrive in the ever-evolving technological world.
Showbie has enabled Parkdale to successfully integrate digital learning into its everyday teaching practices and allowed the school to reap the benefits of increased pupil engagement and reduced teacher workload. For the teachers of Parkdale, it has transformed their approach to teaching, as Jenny concludes:
"It's a core part of my teaching and learning with the vast amount of functionality which it provides. I really cannot imagine a classroom without Showbie now!".