Meet our Nordic team! / Møt vårt nordiske team!
Showbie is always looking for opportunities to improve our customer service and support. With a large number of our customers now located in the Nordics, we're excited to announce that we've expanded the Showbie team!
With interest around Showbie consistently growing in the Nordics, we're excited to introduce you to our newest team members, who are situated in Norway! 🇳🇴
Meet the team!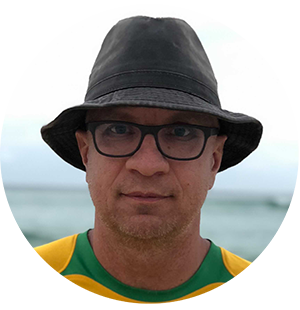 Johnny J. Gangsøy
Education Director
Johnny has a master's degree in educational management, with 15 years of experience as a leader in schools and kindergartens. He was principal at the first secondary school in Norway which introduced 1:1 iPad and Showbie. Johnny is particularly interested in student engagement, and has extensive experience in leading innovation processes that lead to permanent change. In recent years, he has developed and implemented leadership, as well as teacher programs in kindergartens, schools and adult education institutions throughout Norway.
Johnny is an adventurous traveler and a massive soccer fan. He has been to local soccer-derbies in places like Tehran, Ostrava and Budapest and he has founded a vocational school for girls in Kakamega in Kenya.
.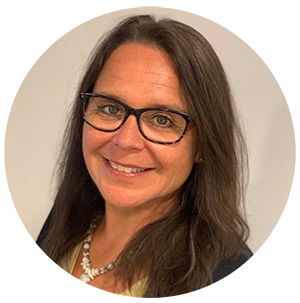 Tove E. Ødegaard
Account Director
Tove is a trained Montessori educator and has extensive experience from kindergarten and school in the private and public sector. She also has a degree in organizational psychology and management. Since 2017, Tove has worked with digitization processes in Denmark, on Svalbard and in schools and kindergartens in more than 100 municipalities all over Norway. She has also arranged seminars throughout Norway and been a pedagogical trainer for parents, educators and school leaders with great feedback.
Tove loves her house and garden, but she is also into speed and excitement. You can often see her going fast on motorcycles, parachuting from 10,000 feet or in a zip-line high in the air.
Tove as Account Director will be in charge of sales, working with potential customers and ensuring Showbie meets their needs. Johnny as Education Director will lead Showbie Nordic and be the main point of contact for all current customers in the Nordic region.
Together they will work closely with the educational sectors in the Nordic countries and aim to make a difference to millions of how education is delivered for teachers, students and parents.
They also look forward to the onboarding of the rest of the Nordic team in April/May.
Get in touch!
Johnny and Tove will be the dedicated point of contact for all potential and current subscribers in Norway, Sweden, Finland, Denmark, Greenland, Faroe Islands and Iceland.
If you are located in this region, and would like to speak with the team, they'd love to hear from you!
---
For å gi kundene i Norden best mulig service og oppfølging, så har vi etablert Showbie Nordics.
Med tanke på den stadig økende interessen for Showbie i Norden, er vi glade for å introdusere deg for våre nye teammedlemmer, som er lokalisert i Norge! 🇳🇴
Møt teamet!
Johnny J. Gangsøy
Education Director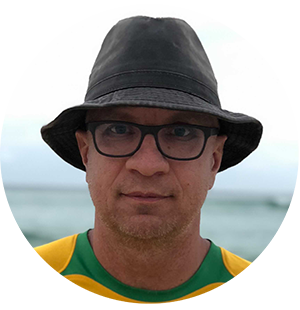 Johnny har en mastergrad i utdanningsledelse og han har 15 års erfaring som leder i skoler og barnehager. Han var rektor på den første ungdomsskolen i Norge som innførte 1:1 iPad. Johnny er spesielt opptatt av tidlig elevinvolvering, og han har lang erfaring i å lede innovasjonsprosesser som fører til varig endring. De siste årene har han utviklet og gjennomført leder- og lærerprogram i barnehager, skoler og voksenopplæringer i hele landet.
Johnny er eventyrlysten og har besøkt over 50 land. Han er også en ivrig fotballsupporter som har vært til stede på brennheite fotballderbyer i Teheran, Ostrava og Budapest, og han har grunnlagt en yrkesskole for jenter i Kakamega i Kenya.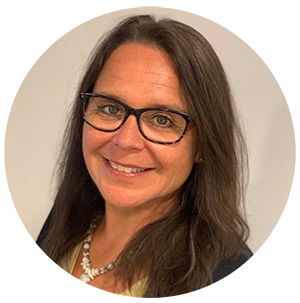 Tove E. Ødegaard
Account Director
Tove er utdannet montessoripedagog og har lang erfaring fra barnehage og skole i privat og offentlig sektor. Hun har også utdanning i organisasjonspsykologi og ledelse. Siden 2017 har Tove jobbet med digitaliseringsprosesser i Danmark, på Svalbard og i skoler og barnehager i mer enn 100 kommuner over hele Norge. Hun har også arrangert seminarer og vært kursholder for foreldre, lærere og skoleledere med svært gode tilbakemeldinger.
Tove elsker huset sitt og hagen sin, men hun er også glad i fart og spenning. Du kan ofte se henne kjøre motorsykkel, hoppe i fallskjerm fra 10.000 fot eller hengende i en zip-line høyt oppe i luften.
Johnny vil lede Showbie Nordics og Tove vil være ansvarlig for salget og jobbe med potensielle kunder. Sammen vil de sikre at Showbie oppfyller brukernes behov og være kontaktpunktet for alle nåværende og fremtidige kunder i Norden.
Showbie Nordics vil jobbe tett med utdanningssektorene i de nordiske landene, og de ønsker å utgjøre en forskjell for hvordan lærere, studenter og foreldre opplever skole og utdanning i fremtiden.
De ser også frem til å ønske resten av det nordiske laget velkommen ombord i april / mai.
Ta Kontakt!
Johnny og Tove vil være kontaktpunktet for alle potensielle og nåværende kunder i Norge, Sverige, Finland, Danmark, Grønland, Færøyene og Island.
Hvis du er lokalisert i denne regionen og ønsker å snakke med teamet, vil de gjerne høre fra deg!